Police Shoot Man in N. Philadelphia
Officers shoot and injure a man after he fired at police in a gas station parking lot, said investigators.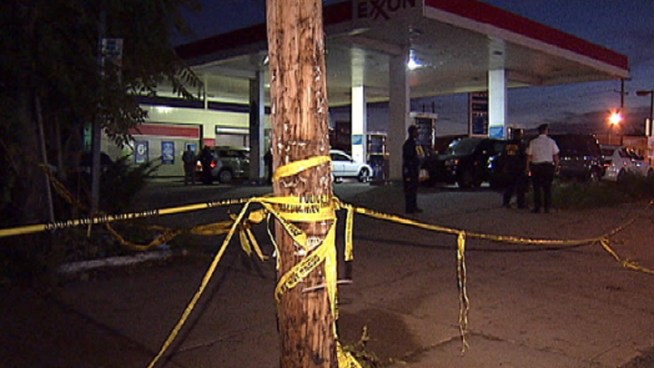 NBC10 Philadelphia
A Philadelphia police officer shot a man who fired at officers from a North Philadelphia gas station parking lot.
Philadelphia Police shot a man in the thigh in a gas station parking lot in North Philadelphia on Sunday morning.
Investigators on the scene told NBC10 two men were shooting at each other in an alley at East Hunting Park Avenue and Whitaker Avenue. One of the men ran to an Exxon gas station and fired at police, according to investigators.
Officers returned fire and shot the man in the thigh. He's listed in stable condition at Einstein Medical Center.
No police officers were injured.