Watch NBC10's Rio 100 special in the video above.

---
The Rio Olympic Games are fast approaching and in honor of the 100-day mark from the Opening Ceremony, NBC10 News anchor Jacqueline London went to Brazil to give viewers a sneak peek at what to expect this summer.
Jacqueline hosted Rio 100 on NBC10 and NBC10.com on Wednesday, April 27 at 7 p.m.
Some Philly Flair in Rio
NBC10's Jacqueline London spent some time in Rio de Janeiro ahead of the upcoming Summer 2016 Olympics and met up with tour guides who miss some things about Philly. (Published Tuesday, April 26, 2016)
Watch the full special in the video embedded above.
During her journey, Jacqueline visited "The Arena of the Future," a handball stadium that will be turned into four schools after the Olympics. She also gives you a look at Christ the Redeemer, Rio's most iconic sight, Rio's largest market and how Brazil is battling Zika ahead of the athletes arriving.
Rio's Famous Cable Cars
The cable cars on Sugarloaf Mountain were featured in the James Bond film 'Moonraker,' and its where NBC10's Jacqueline London found some Philadelphians in Rio. (Published Wednesday, April 27, 2016)
And, what trip to Rio would be complete without a visit to Brazil's beaches, a Samba dance and a look at the Brazilian martial art Capoeira.
Polluted Bay Holding Olympic Events Causing Concern for Rio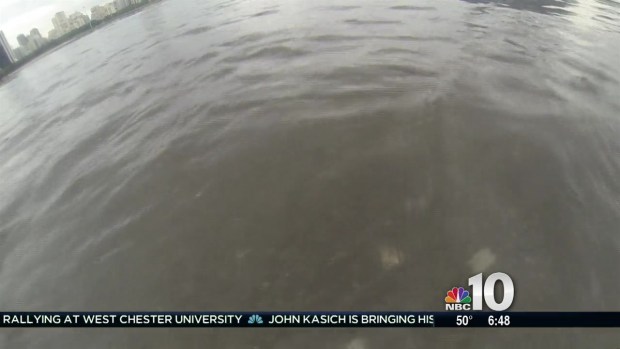 The Guanabara Bay in Rio will host several Olympic sailing events, but is polluted with sewage. Although the bay is a concern for Rio, Olympic organizers say they are not concerned. (Published Monday, April 25, 2016)
Published at 1:58 PM EDT on Apr 21, 2016 | Updated at 1:15 PM EDT on Jul 25, 2016