LINK: Presidential Campaign Ad-o-Matic
---
NBC10 and Telemundo62 have announced their joint sponsorship of "Headed to the White House," a timely new exhibit at Philadelphia's National Constitution Center opening on February 12. The exhibit is designed to engage students, families and visitors of all ages with the presidential election season by leading them on an interactive journey through the political process.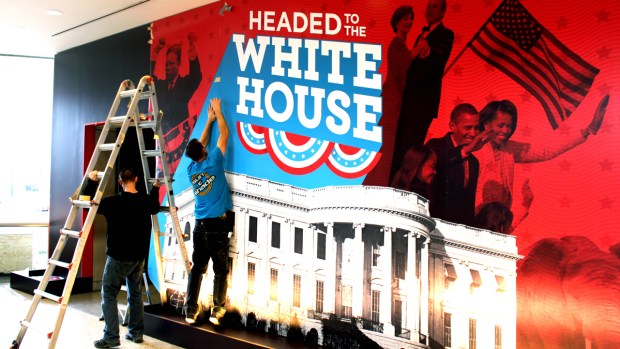 Headed to the White House Exhibit
"NBC10 and Telemundo62 are proud to partner with the National Constitution Center," said Ric Harris, President and General Manager of NBC10 and Telemundo62. "We're excited to share fascinating stories about the democratic process and its impact on our viewers throughout Pennsylvania, New Jersey and Delaware."
Headed to the White House was created by the National Constitution Center and uses artifacts, interactive modules, multimedia and role-playing opportunities to guide visitors along the campaign trail and into the Oval Office. The exhibit is timed to coincide with the 2016 presidential election and the National Democratic Convention taking place this July in Philadelphia. Constitution Center Unveils New White House Exhibit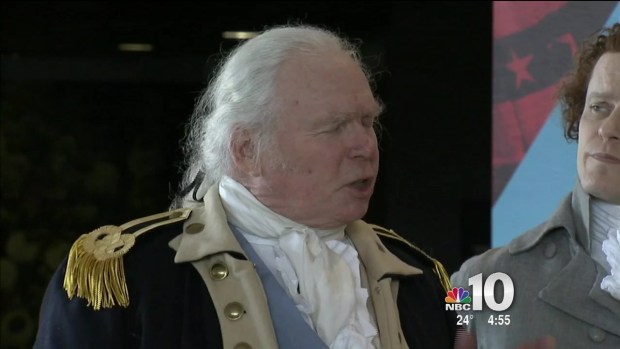 The Philadelphia Constitution Center unveiled a new exhibit: Headed to the White House. NBC10's Keith Jones has more. (Published Thursday, Feb. 11, 2016)
"Partnering with the National Constitution Center provides NBC10 and Telemundo62 access to historians and Constitutional experts with unique insight into the political process," said Anzio Williams, Vice President of News for both stations. "We are especially excited to be able to share these insights with both our English- and Spanish-speaking audiences."
Headed to the White House is scheduled to open Friday, February 12and will run through November 13. For more information, visit www.constitutioncenter.org. You can also buy tickets HERE.
Published at 4:40 AM EST on Feb 11, 2016 | Updated at 4:35 PM EDT on Mar 31, 2016