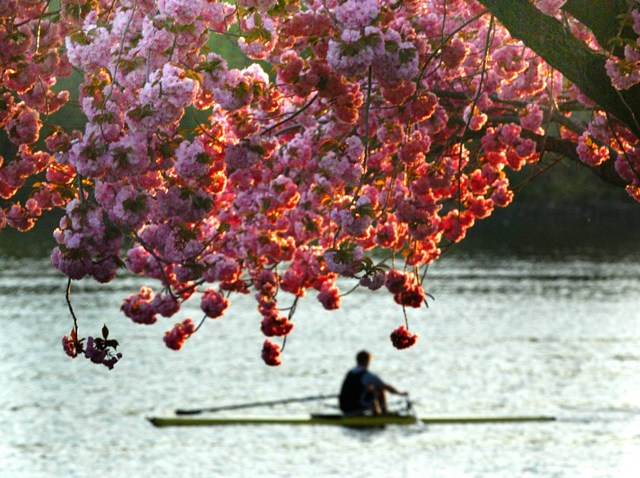 It's not unusual to have a very warm day in early April -- we see that in many years. But to get so many days with 70-degree plus temperatures -- and now three straight days in the 80s -- is amazing and rare.

Record highs were recorded Tuesday in Atlantic City, N.J., Wilmington, Del. and Reading, Pa. And a record set in 1942 was tied in Philadelphia, with a July-like 87-degrees.

The weather pattern is typical of summer, when high-pressure sets up off the southeast coast, leading to a persistent southwest wind in our area.

The longer the high-pressure front stays stationary, the longer the warm spell.

The warm spell will end when a cold front moves through the area Thursday night. We will see showers and maybe a strong thunderstorm with the front.

Temperatures will return to seasonal averages Friday and Saturday, but will start to go up again Sunday.

And the return of the warm air should last through all of next week. It may not get to 87 or 90-degrees, but it will be way above seasonal averages.