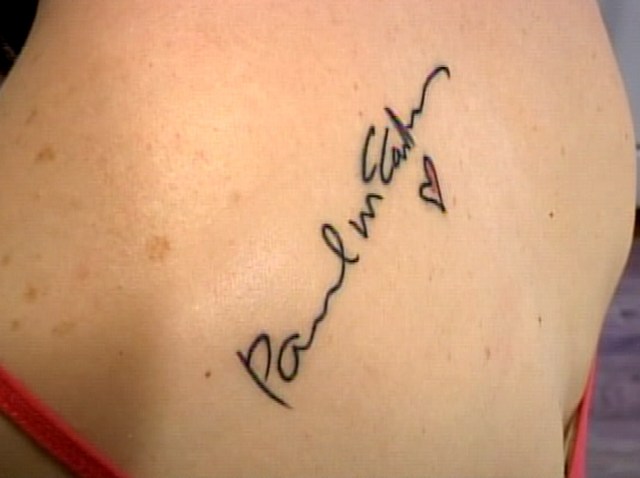 A Downingtown woman now has a permanent reminder of her fan fever for singer Paul McCartney.
Rose Ann Belluso went to the McCartney concert at the Wells Fargo Center in Philadelphia on Sunday carrying a sign asking the superstar to sign her back.
With a list of checkboxes, the sign pointed out three tasks: "TA-2 guy on standby, Sharpie in my pocket, Paul signs my back please?"
The first two were obviously checked off, but by the end of the concert she could fill in the third.
"I held the sign up as soon as she came out and he looked right at me and he pointed at me and he went like...you," Belluso said.
The former Beatle spotted the sign and called Belluso up on stage after the show to grant her request.
"He did it and then he turned me back around and gave me a big hug again and a kiss and then sent me on my way," she said.
She spent the night sleeping on her stomach so not to smudge the ink. Then on Monday, Belluso decided to make the moment last forever -- literally.
So, Belluso took a trip to a tattoo parlor in West Chester, Pa. to have McCartney's signature permanently etched onto her body.
It's her first tattoo. She says getting the autograph was the best experience of her life, behind the birth of her two children.