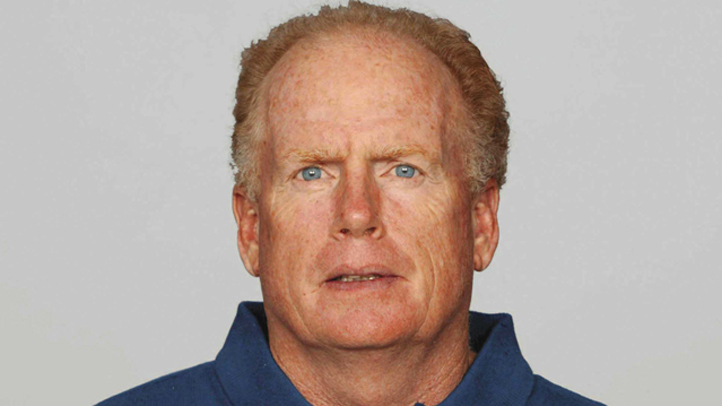 Since I'm worried that these may be some of the Eagles final days with Jim Washburn as defensive line coach, now is as good a time as any to analyze his impact on the defensive line. Recently I showed how Washburn formed an elite pass rush.
Today, let's look at the run defense.
During the season Washburn's Wide 9 technique was often scapegoated for poor run defense. While no one doubted that the Eagles linebackers were awful, many also alleged that Washburn's scheming put too much pressure on those over-matched LBs.
To that end, it's worth examining the defensive line to see how much it contributed to the problem, if at all.
Football Outsiders numbers suggest that, if anything, the line was the only thing working correctly against the run. While they place the Eagles squarely in the middle of the league on adjusted line yards, the defensive line was third-best in the NFL at both power success (denying short yardage runs) and stuffed percentage (runs stopped behind the line of scrimmage). The bigger problems appeared in second level and open field yards, which are generally the responsibility of the linebackers and safeties.
But let's look more specifically, player by player. Pro Football Focus has the numbers there:
At defensive end, I don't see much cause for blaming Washburn. Both Trent Cole and Darryl Tapp improved on their tackle and stop percentages in 2011. Juqua Parker dropped off, but there's little reason to think that was because of the Wide 9.
Jason Babin does come out looking pretty bad here. Among defensive ends with at least 25 percent of their team's run snaps, Babin ranked near the bottom -- 51st -- in stop rate. Unlike Cole, Babin isn't a complete player. But if he can continue to put up big sack numbers, it won't really matter.
The two main holdovers from 2010, Mike Patterson and Trevor Laws, both improved against the run last year. Broderick Bunkley helped Denver reach the second round of the playoffs, but the additions of Derek Landri and Cullen Jenkins more than made up for that loss.
Overall, I just don't see any merit to the arguments that blame poor run defense on Washburn and the front four. All signs point to the putrid tacklers playing behind them, not the line itself.