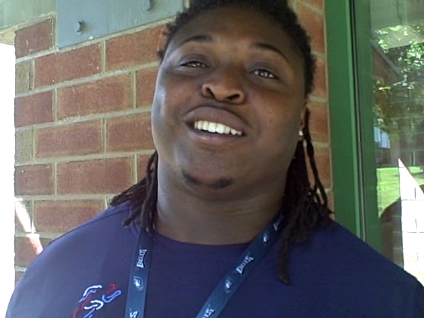 The Eagles made plenty of off-the-field moves Tuesday.
The most notable was that rookie free safety Nate Allen underwent successful surgery to repair his ruptured right patella tendon.
With the knee surgery came the inevitable move of Allen being put on Injured Reserve.
With Allen on IR, the Eagles had one roster spot. They waived recently inactive tight end Garrett Mills to free up another spot. The emergence of rookie TE Clay Harbor put Mills on the inactive list -- where he has remained since the Redskins Monday night game.
Out go Allen and Mills, in come DT Jeff Owens and S Jamar Wall from the practice squad.
Owens was a seventh-round pick by the Birds in the 2010 draft. Wall, also a rookie, was drafted by the Cowboys in the sixth round but never saw action with Dallas. He did record a tackle for the Texans in Week 2 before the Eagles plucked him up late in September.
With Mike Patterson possibly nursing a hurt knee and Kurt Coleman not really having a backup at free safety either Owens or Wall could be active Sunday night against the Vikings but don't bet on it.