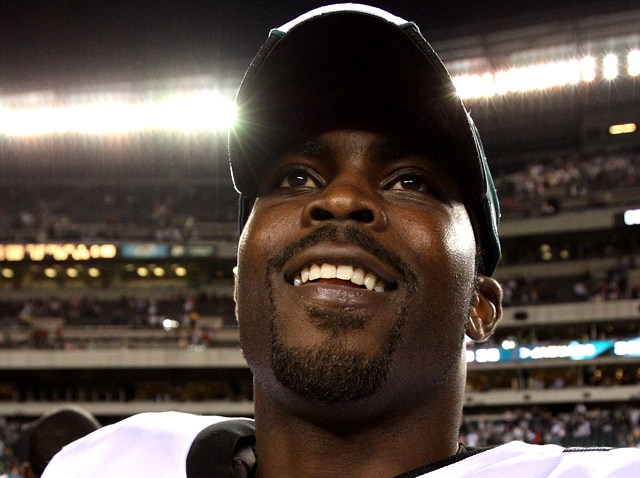 Michael Vick was activated Tuesday and can now practice with the Eagles.
The quarterback will be on the practice field Wednesday, according to the team's Web site.
He still won't be able to play with the Birds until Week 3 against Kansas City as he serves out a league suspension after he served 18 months in prison for his role in a dogfighting ring.
To make room for Vick on the active roster the Birds released wide receiver Hank Baskett. The veteran wideout was one of seven wide receivers carried on the Eagles roster in Week 1.
He was the odd man out after the Birds drafted Jeremy Maclin and Brandon Gibson in the 2009 NFL Draft. The Birds reportedly tried shopping Baskett but found no suitors.
He caught 72 passes for 1,052 yards and six touchdowns in three-plus seasons in Philly.
Baskett shouldn't have trouble finding a new home.
"Fifth WRs who are good dudes, don't rock the boat and can play special teams generally find a home," said the Iggles Blog.
And bad news for WAGs fans: the departure of Baskett will likely spell the end of his wife, "Girl Next Door" Kendra Wilkinson, showing up at Eagles' home games (unless Baskett comes back as a visitor).
Copyright AP - Associated Press