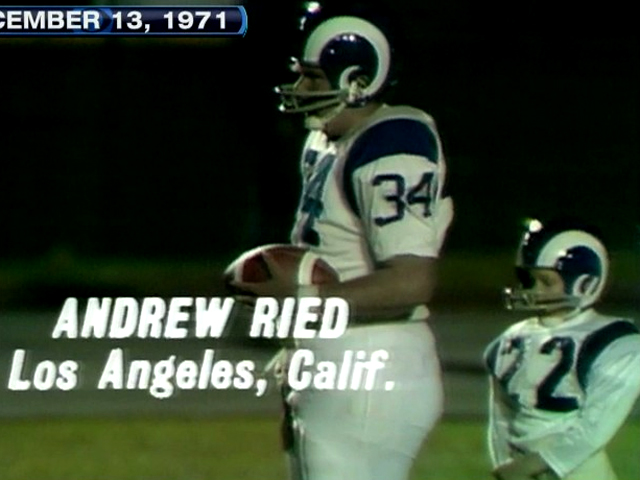 As Andy Reid returns to Philadelphia as coach of the Kansas City Chiefs to take on his former team, take a look back at one of the most bizarre moments during the his era here. This video originally aired during the Eagles' 26-24 win over the Colts in Week 9 of the 2010 football season then gained more traction when mentioned during a later Monday Night Football broadcast.
---
Since the folks on Monday Night Football decided to bring out this video and show it to Big Red himself we decided it was a great time to revisit this amazing video once again.
Yes, yes, it was very exciting to see the Eagles beat the Colts last season and turn the NFC East into a two-horse race. But you don't care about that. What you care about is HOLY SMOKES! Teenage Andy Reid was a giant that may have eaten other, smaller children. Check this footage of Reid from an old Punt Pass and Kick competition.
Man, that is one huge child. Even Jim Nantz woke up from his Ambien coma and noticed. There's no possible way Andy Reid is 13 in that photo. It looks like old footage of Norm Van Brocklin. He's double the size of the other kids. It looks like he lives at the top of a beanstalk. I demand verification from the authorities. I bet he forged a Hawaiian birth certificate.

I want teenage Andy Reid as the third stringer emergency QB. Imagine the damage he could do.