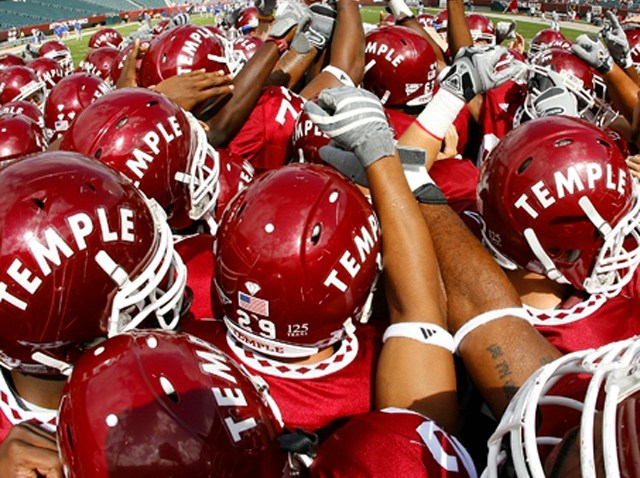 For the first time in 30 years the Temple Owls football team is going to a bowl game!
They don't know who they'll play yet but it will either be Army or UCLA in the EagleBank Bowl on Dec. 29 at RFK Stadium in the nation's capital.
Players past and present gathered at the school Sunday night cheering over the news they've waited to hear since 1979, the last time they played in a bowl.
"I am really excited. I am from Washington so I am ready to get back home and get this win," said Devin Tyler, Owls Left Tackle.
The Owls earned the bowl bid with a regular season 9-3 finish including a single school record of nine consecutive wins.
"It feels good because four years ago we stood right here and we had a dream and vision. A lot of people said 'go ahead', so I am ok with that because that is Philly style," said Al Golden, Head Coach.
Bowl officials said Sunday that Temple's opponent is contingent on the outcome of the Army-Navy game to be played Saturday in Philadelphia. If Army beats Navy, the Cadets will play in their first bowl game since 1996. If Army loses, Temple will play UCLA (6-6).

Go Owls!