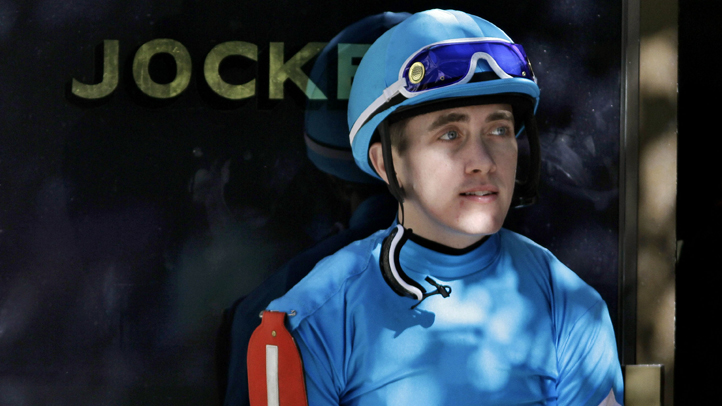 A 24-year-old jockey who rode Nehro -- this year's Kentucky Derby second-place finisher -- to a win in a race earlier this year was found dead in his vehicle Tuesday at Churchill Downs.
Michael Baze of Glendora, Calif., was pronounced dead at 4:47 p.m. EDT in his vehicle parked in the stable area of the track, Jefferson County Deputy Coroner Jim Wesley said.
There were no signs of foul play and the case was being treated as a death investigation, Louisville police spokeswoman Alicia Smiley said. An autopsy was planned.
Baze was a cousin of Hall of Fame jockey Russell Baze, the all-time leading rider in thoroughbred racing, and son of retired jockey Mike Baze, Churchill Downs spokesman John Asher said. An uncle and another cousin are also riders, Asher said.
He was considered a rising star on the Southern California circuit when at age 20 he became the youngest rider since Bill Shoemaker in 1950 to win a riding title at Hollywood Park. He also won the title at Del Mar's prestigious meet in 2007.
"Somebody coming out of that family, it always gets your attention when you see the Baze name," Asher said.
Michael Baze rode Nehro to a win Feb. 21 at Oaklawn. He was scheduled on at least one mount on Thursday at Churchill Downs, Asher said.
His last mount was April 29 at Keeneland, and he had not yet ridden in Churchill's spring meet, Asher said.
Baze, who had been riding since he was 16, was the leading rider at Arlington Park last year.
"This winter, he rode at Oaklawn, had 34 wins, had a very good meet, including a couple of stakes wins," Asher said.
Baze had 238 mounts this year with 34 wins, 41 seconds and 38 third places, and his mounts earned nearly $1.2 million, Asher said. He had 6,969 career starts with 918 wins with mounts earning $32 million.
Asher called Baze's death "a tremendous and unthinkable loss."
"He had so much potential down the road," Asher said. "It doesn't make sense to any of us right now."
Copyright AP - Associated Press