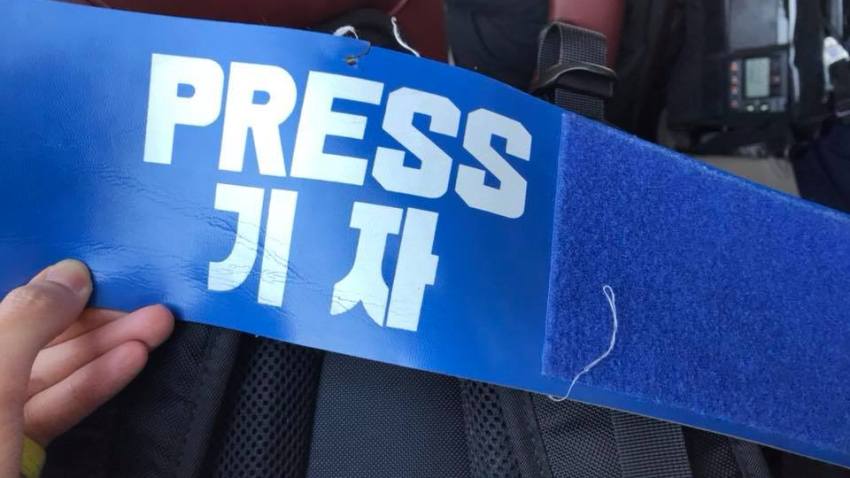 HOUSTON – Joel Embiid is determined to play through a right hand contusion and face the Rockets.

He participated in the Sixers' light practice on Sunday, the day after suffering the injury against the Mavericks. Embiid thinks it occurred either late in the first quarter or early in the second when he tried to go baseline out of a double team. He stayed in the game and x-rays taken Saturday night came back negative.
"I'm feeling good," Embiid said. "I think I should be ready. I should be playing tomorrow. It's hurting a little bit but I think I'll be fine. I'll push through it."
Philadelphia 76ers
Complete coverage of the Philadelphia 76ers and their rivals in the NBA from NBC Sports Philadelphia.
Embiid experienced swelling on Sunday. The Sixers will have shootaround ahead of Monday's matchup, where they will get another look at the situation. Embiid is ready to make an early diagnosis on himself.
"I'm fine," he said. "I'm playing. I don't care what they say. I'm playing."
Embiid posted 21 points, six rebounds and three assists in the Sixers' buzzer-beater loss to the Rockets on Wednesday. He was not involved in the offense down the stretch and, considering how competitive he is, he's likely looking to avenge that defeat on the Rockets' homecourt.
Okafor reacts to DNPs
Jahlil Okafor understands his place on the Sixers, albeit on the bench and out of the rotation. The third-year center has been in communication with Brett Brown, who has opted to play Amir Johnson as the backup center behind Embiid.
"The last time we spoke, he told me that Amir was the backup to Jo," Okafor said Sunday. "I'm ready to play. We talk often. That's what it is at the moment. He told me I'm not in the rotation."
Okafor entered training camp with expectations of a turnaround camp. He had shed significant weight and was no longer dealing with right knee soreness.
The competition for the backup role heated up, though, as the Sixers signed the veteran Johnson to a one-year, $11 million deal this summer and Richaun Holmes had made a strong case for more playing time last season. Holmes has been injured (fractured wrist) but Brown designated the other reserve minutes to Dario Saric. Okafor has appeared in one game. Still, he prepares as if his name could be called.
"I'm just healthy," Okafor said. "I feel great. I'm ready to play. The coaches know that. My teammates know that as well. I'm just coming in here, working day by day, we'll see what happens."
And so Okafor's future with the Sixers remains unclear, as it was the prior two seasons as well.
"Anything can change," he said. "It could change in the blink of an eye. But right now, I'm not in the rotation and that's what it is."
Okafor re-joined the Sixers on Sunday after staying back at the team hotel in Dallas on Saturday because of an upper respiratory infection.
Simmons expanding shot … but how far?
For everyone who wants to see Ben Simmons knock down long-range jumpers, that's going to have to wait. Yes, the rookie is looking to expand his offensive game, but the Sixers aren't focusing on that far from the basket.
"[I want to work on] the way I score at certain spots on the floor," Simmons said Saturday. "Multiple spots - elbows, low block, through the lane, finishing."
Simmons believes he needs to improve his overall scoring. That coming from the rookie who is averaging 17.5 points and recorded a triple-double in his fourth NBA game. Still, Simmons has been doing his most offensive damage in the paint.
Of his 84 field goal attempts, 47 have been taken from less than five feet from the basket, according to NBA.com. Simmons is shooting 65.9 percent in the restricted area (29 for 44) and 40.0 percent in the non-restricted area of the paint (12 for 30). He has been highly efficient attacking the basket with his speed and physicality.
Getting further out, though, Simmons is just 2 for 7 from mid-range and has not attempted a three. So when Simmons and the Sixers eye areas of improvement, they're not talking about transforming into a younger version of JJ Redick - not yet, at least.
The team has specific objectives for his rookie season. They start in two areas, the basket and the line, where Simmons is shooting 59.4 percent.
"Maybe next year or at the end of this year, we're going to start seeing, I think, some catch-shot threes and really expanding it. But that will not define him," Brown said. "My mind for him completely in his first season is finishing at the rim and trying to get to that 70-percent mark as a free throw shooter."
Scenes from the road
Redick, Jerryd Bayless, and Timothe Luwawu-Cabarrot were the last three on the court following Sunday's light practice at the Toyota Center. It is a good example for a younger player like Luwawu-Cabarrot see veterans putting in extra work. (Redick's status for Monday has not been announced. He missed Saturday's game with lower back tightness.)
Jerryd Bayless goes 1️⃣0️⃣ for 1️⃣0️⃣ in extra shooting drills. pic.twitter.com/J9VQbHuqJo— Jessica Camerato (@JCameratoNBCS) October 29, 2017
Copyright CSNPhily