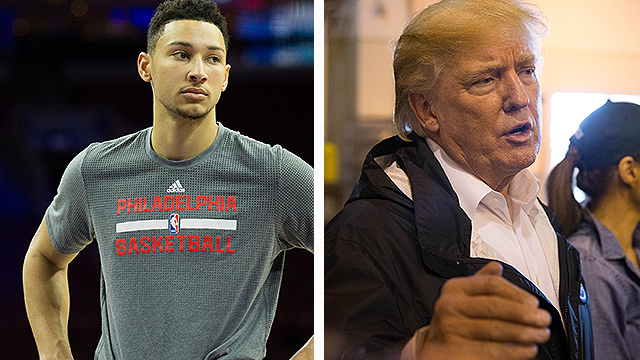 CAMDEN, N.J. - Ben Simmons didn't mince words when expressing his views about President Trump.
In an interview with FOX Sports Australia this week, Simmons stated, "If we were in Australia right now, a lot of people would call him a d---head, and that's how I personally feel."
Philadelphia 76ers
Complete coverage of the Philadelphia 76ers and their rivals in the NBA from NBC Sports Philadelphia.
On Wednesday, the Sixers' 21-year-old rookie explained what he would like people to take from his comments.
"I think everybody deserves respect, no matter what they do, who they are, how much they make," Simmons said. "You have young kids who look up to, who want to be the president one day and want to do great things, so you have to have somebody that motivates them and is the right leader. So for me growing up, I was able to witness certain presidents. But being from Australia, it's a whole different system.
"I believe there should be somebody who can motivate and push kids and push them toward their goals and dreams and whatever they want to do in them. I felt a certain way but I think the time will come when it's supposed to happen."
Simmons is not the only Sixer who has been vocal about his displeasure with the current state of politics.
On media day Monday, JJ Redick said, "I'm about as anti-Trump as you can get and I've been that way since the election."
"I think what he's done in dividing us and his narrow-minded views are obviously not a good thing for the country," Jerryd Bayless added.
Copyright CSNPhily