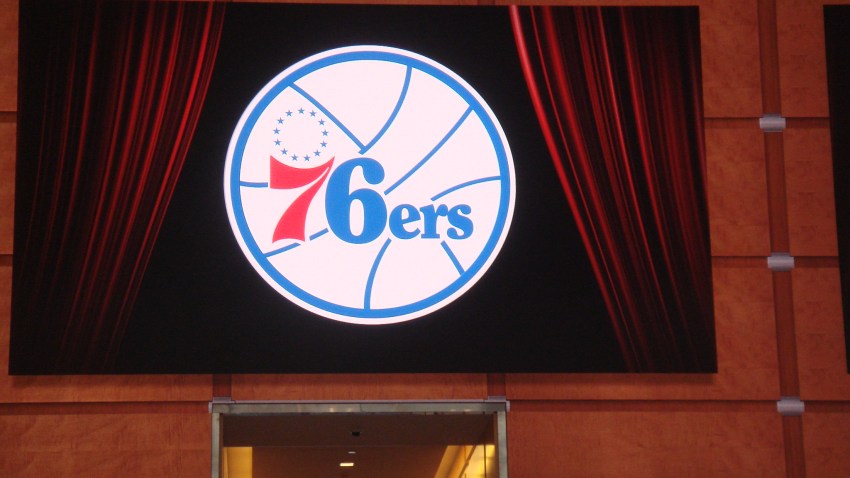 After years of living only in fans memories, maybe an old LP(?) and on the occasional YouTube post, the funky old-school anthem of the Sixers is finally back where it belongs.
CEO/co-owner Adam Aron made the announcement on CSNPhilly's Lunch Break Thursday.
"We are reintroducing at the Wells Fargo Center for the first time in over a decade, clap your hands everybody, stomp your feet everybody, here they come, on the run, 10-9-8-76ers."
Aron said the Sixers brass had been working for months to try and figure out who actually had the right's to "Here Come the Sixers" after fans begged him to bring back the funky tune.
The old-school Sixers theme will play Friday night as the 76ers play the Bobcats and will continue to be part of home games for the rest of the season.
"Ever since our new ownership arrived just three months ago, fans have asked us to bring back this classic song. And we have pledged that we will listen to our fans," said Aron in a release. "We are thrilled to further enhance our game night experience with a touch of nostalgia, and hope Philadelphia will clap their hands and stomp their feet with us as we cheer on our Sixers."
Part of the search for this bit of Sixers history could be that the actual artist of the song isn't even clear on any of the posts online.
Of course if the Sixers had their attempt to resurrect "Here Come the Sixers" blocked, they could have always turned to G. Love and the Special Sauce to update "I-76" for today's Sixers team. Maybe G. Love should do an update anyway.