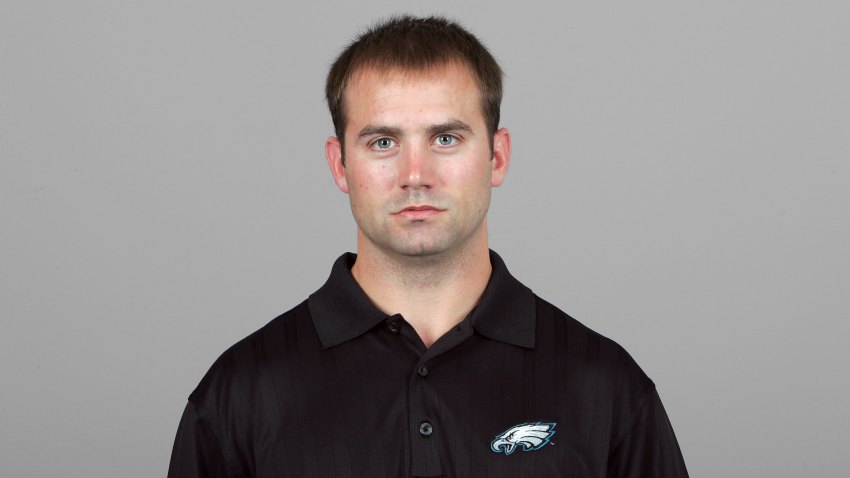 After 10 years with the Eagles, linebacker coach Bill Shuey was let go by the team yesterday, completing a drastic and unprecedented coaching shakeup on the defense.
Shuey is the fourth member of the defensive coaching staff who won't be back with the team next year. Defensive coordinator Sean McDermott was fired and landed the same job with Carolina. Defensive backs coach Dick Jauron took the coordinator job in Cleveland. Jim Washburn, formerly of the Tennessee Titans, replaced defensive line coach Rory Segrest. And now Shuey.
Shuey started as a lowly intern on the staff in 1999 and was promoted to assistant to the head coach, offensive assistant/quality control coach, defensive quality control coach, and finally linebackers coach in 2008. His departure means that only assistant linebackers coach Mike Caldwell and defensive quality control coach Mike Zordich remain from the 2010 staff.
Never before has Andy Reid so thorougly gutted such a large part of his coaching staff. All of the top four jobs on that side of the football have been vacated. Perhaps the soon-to-be-hired new defensive coordinator will want the openings to bring in some of his own, but the moves still raise questions.
First, how much does Reid blame the coaching staff for the defense's struggles last season? The talent level was never particularly high, and the unit lost multiple starters to injury as the season went on. Yet it appears Reid thinks coaching was a bigger problem than the players. You don't see the team anxious to get rid of a lot of the on-the-field talent.
And, second, with the NFL lockout looming, how are the Eagles going to institute new tactics and techniques before the season begins? Rules prohibiting player-coach contact will go into effect soon, and it's possible they won't be released until close to the start of the 2011 season. It'll be tough to roll right in if players have to adapt to an entirely new system in a short window.