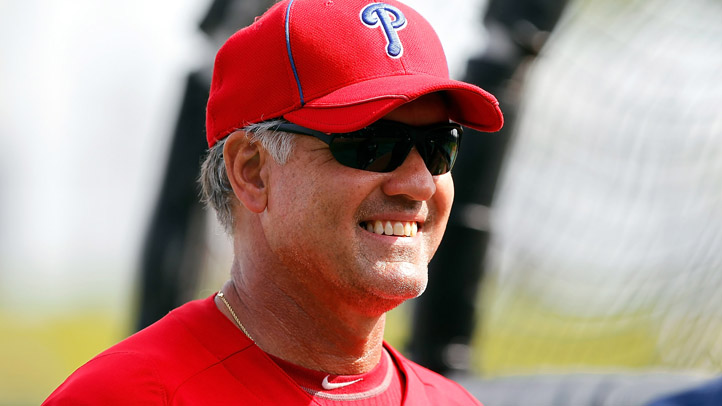 Phillies minor league manager Ryne Sandberg could once again be headed for bigger and better things with another organization.
The Baseball Hall of Famer was given the OK to talk to the World Champion Cardinals about their vacant managerial position, sources told ESPN.com's Jayson Stark.
Sandberg is seen by some (this blogger included) as the heir apparent to Phillies manager Charlie Manuel once the 67-year-old skipper steps away from the Phils. But Sandberg, who managed Triple-A Lehigh Valley to a wild card berth last season (the team's first ever playoff appearance), is likely no longer willing to wait for his shot at managing in the majors.
After firing Mike Quade last week, the Cubs seemed like a likely suitor for Sandberg, but Ryno said he was told he wouldn't be considered for the gig this time around, according to the Daily Herald.
Sandberg, 52, instead is being considered to replace Tony La Russa who retired Monday after leading the Cardinals to a World Series win -- his third as a manager.
If Sandberg gets the gig this would mark the second time he was pried away from the Phillies organization. Ryno played 13 games with the Phillies before being traded to the Cubs in 1982. In Chicago he was a 10-time All-Star, nine-time Gold Glover and won an MVP award.