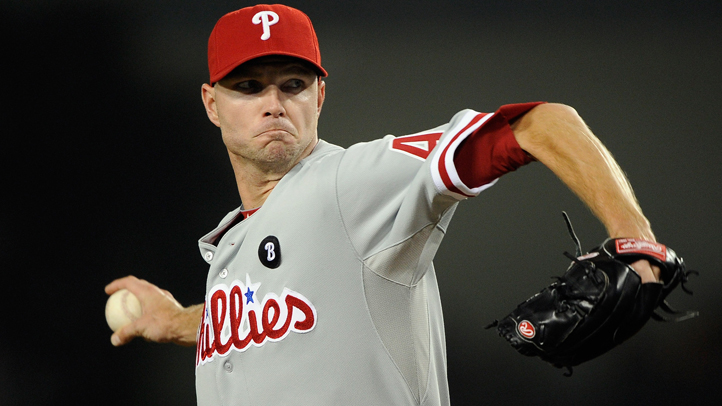 It's been a bad day for former Phillies relief pitcher Ryan Madson as it was reported on Saturday that he will undergo season-ending Tommy John surgery, as reported by Fox Sports' Ken Rosenthal.

Madson, who was reported to have been suffering from some arm and elbow discomfort over the last few days, will be on the shelf for this season and probably some of the next, and will have an uphill battle ahead of him as he looks to rebuild his value as he re-enters the free-agent market following the 2012 season.

It's been an all-around bad year for Madson, who signed a one-year deal with the Cincinnati Reds worth $8.5 million back in January, despite being one of the more coveted relief pitchers on the open market. But as his potential suitors find options elsewhere, Madson took a one-year deal for less money, with the idea that he could earn his long-term deal after the season.

That's not likely to happen anytime soon, as the recovery time for this procedure will all but ensure that he gets a similar deal next season, which effectively delays his big payday until 2014.

The cherry on top of this lousy Sunday is the fact that Madson reportedly had a four-year deal worth over $40 million with the Phillies after last season, before they went out and signed Jonathan Papelbon. It's unlikely that the Phillies suspected that Madson would get injured or had any concern for his health, so the odds of them going in another direction due to injury risk are remarkably low, and were likely based on a personal preference.

In a way, the Phillies caught a break. With all the injuries around the team, the last thing they needed was season-ending surgery for their closing pitcher with a brand new contract.

Personally, I feel horrible that this happened to Madson. By all accounts, he's a stand-up guy, a great pitcher, and he deserved to get a long-term deal this year. Sadly, he needs to climb over a few more hurdles before he gets there.