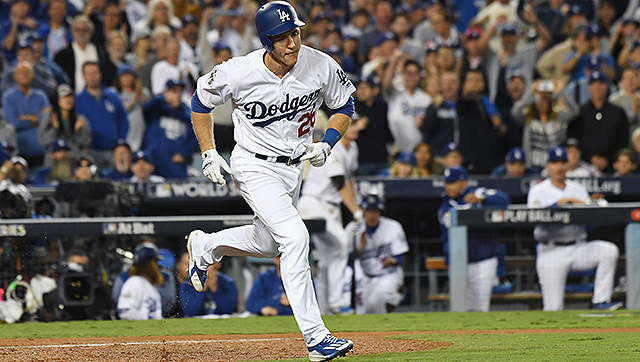 Chase Utley refuses to go away.
Utley, now 39, agreed to a two-year deal to return to the Dodgers, according to FanRag's Jon Heyman on Tuesday.
Utley has spent the last 2½ seasons in L.A. since being traded by the Phillies in August 2015. In those parts of three seasons, he's hit .240/.317./.395 and gone 4 for 46 in the playoffs.
Philadelphia Phillies
Complete coverage of the Fightin' Phils and their MLB rivals from NBC Sports Philadelphia.
But the Dodgers don't just want Utley for his offensive numbers. They value his work ethic, leadership and the vibe that rubs off on the rest of the clubhouse when he's around. The Dodgers are a deep team with a ton of talent and they clearly like the intangibles Utley brings.
Good for Chase, who made $7 million in 2016 and $2 million last season.
The bulk of Utley's playing time will likely come at second base against right-handed pitching as Logan Forsythe's platoon partner.
If Utley plays out the two-year contract, he'll have 17 major-league seasons under his belt. Pretty incredible to think about considering some questioned how much longer he could play when the chronic knee issues began to hamper him all the way back in 2010.
The Phillies' only home series against the Dodgers this season is July 23-25.
Copyright CSNPhily