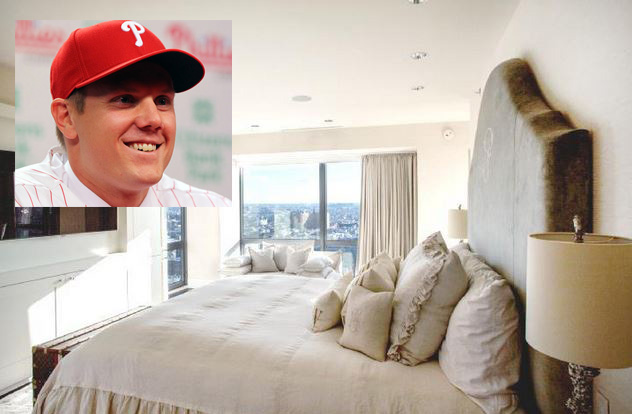 Phillies closer Jonathan Papelbon is selling his 4,200-square-foot Rittenhouse condominium for $6.9 million just over two years after acquiring it.
The lush space offers services similar to a hotel with a 24-hour concierge, business center and a fitness center. The fiery reliever acquired the lavish condo in 2012 for two million less than his current asking price.
The condo at 1706 Rittenhouse had been recognized as one of five finalists to compete for Urban Land Institute's Award for Excellence: The Americas Competition in 2011.
"1706 Rittenhouse is simply in a class by itself in Philadelphia luxury residential properties," said the property's listing.
The building offers 31 apartments -- just one per floor.
Papelbon signed a $50 million contract a year before purchasing the fancy condo. No word if the sale of the condo could mean Papelbon's days in Philly are numbered.