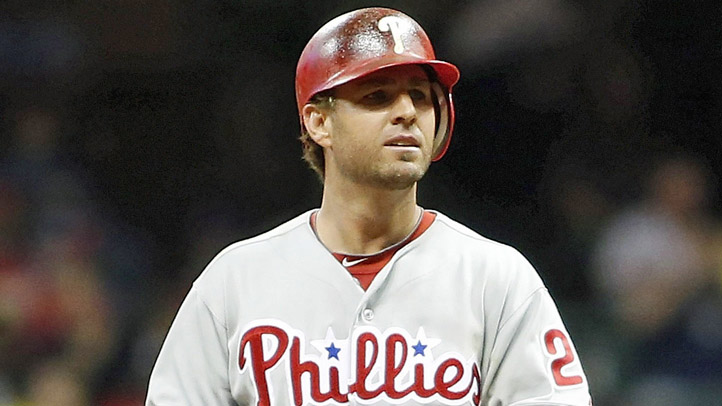 A part-time Phillie who played through pain to become a fan favorite last season will be returning to the Phightins in 2013.
The Phils and utilityman Kevin Frandsen avoided arbitration by agreeing to a one-year, $850,000 contract Tuesday.
Frandsen, 30, filled in admirably for the Phillies at third base last season appearing in 55 games as he hit .338 with two homers, three triples, 10 doubles and 14 RBI while getting on base at a .383 clip and posting a .451 slugging percentage.
The most amazing part of Frandsen's emergence was that he played with a stress fracture in his left fibula.
Frandsen, who played parts of five major league seasons with San Francisco and the Angels, played 176 games with the Phillies' Triple-A affiliate Lehigh Valley IronPigs before getting the call to return to the big leagues in late July.
He figures to serve as a capable right-handed pinch hitter and occasional starter at third base and in the outfield for the Phillies next season.