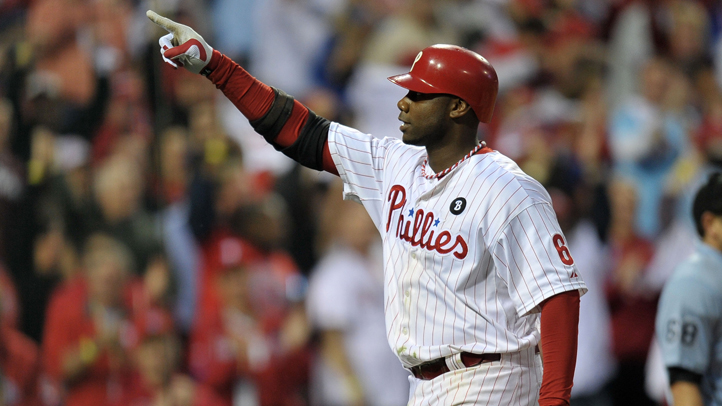 With the Astros headed for the American League, baseball is headed into a new era next season as Interleague Play invades every week of the season for the first time.
And the Phillies for the first time in franchise's 131-year history will host an American League foe for the home opener. The Kansas City Royals will be in town Friday, April 5 to Sunday, April 7 after the Phillies open the regular season on April Fool's Day in Atlanta.
Maybe with Kansas City in town the Phillies can invite some of the heroes from the 1980 World Series champs that beat the Royals to throw out the first pitch while wearing those glorious old maroon jerseys.
The Royals are one of four AL squads set to play at Citizens Bank Park in 2013 as the Indians and Red Sox play in Philly in May and the White Sox come to town in July. Besides those home series the Phils also have interleague road series in Cleveland, Boston, Minnesota and Detroit.
As for National League action, the Phils host the Cardinals, Pirates, Marlins, Nationals and Rockies for four games sets. And the schedule wraps up the same place it begins as the Phillies finish the season with four late-September games in Atlanta.