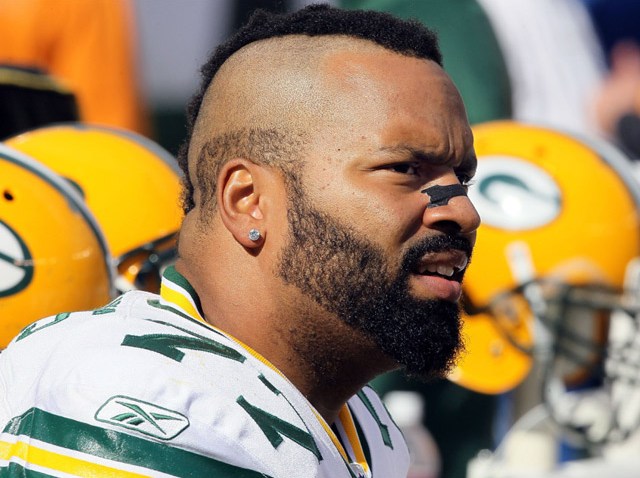 The Green Bay Packers were among the more injury-ravaged teams in the league over the course of the season. But they've managed to get most of their key components back in time for their recent playoff run, and the final piece should be in place against your Philadelphia Eagles come Sunday afternoon, when defensive end Cullen Jenkins returns to the lineup after suffering a calf injury earlier in the season:
Jenkins returned to practice Wednesday and expressed confidence that he will be available for Sunday's wild-card game at the Philadelphia Eagles. Jenkins hasn't played since straining a calf muscle Dec. 5… It's not clear if Jenkins will be ready to play a full game.
Whether or not Jenkins does play a full game, he's one of the better defensive linemen in the NFL, and certainly the best defensive lineman the Packers have. With Jenkins lining up inside the outside linebackers, he can force Michael Vick outside the pocket and into the arms of Clay Matthews and Charles Woodson. Jenkins also clogs up running lanes for Shady McCoy and will force him to bounce rushes out to the edges.

That's where this game will ultimately be decided. If Vick and McCoy can beat the Packers off those edges and make big plays, the Eagles are going on to Chicago. But if the Packers, who have plenty of outside speed, can keep both men contained between the sideline the hash marks, then all the people out there picking Green Bay are gonna be able to afford an extra helping of quesadillas.