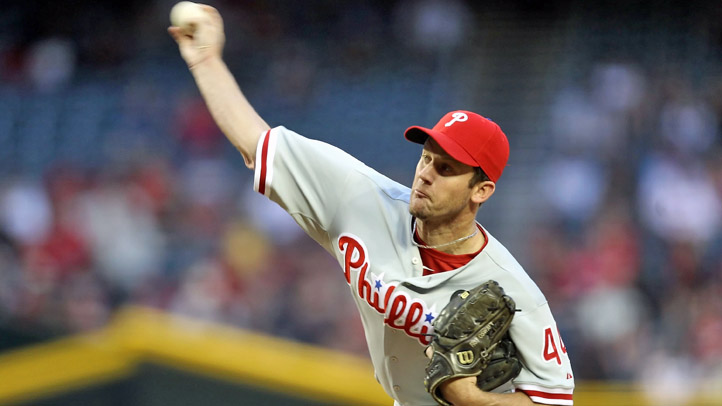 After over a month on the disabled list, Phillies star Roy Oswalt had an auspicious pitching outing Wednesday, reports the Philadelphia Inquirer.
Oswalt, who has been out of action for five weeks dealing with a back injury, pitched four strong innings for the Triple-A Lehigh Valley. He struck out four batters and gave up one hit, a home run, in the IronPigs' 4-1 victory over the Pawtucket Red Sox.
Not only was he pitching well, but he also reported that his back was feeling fine, states the Inquirer.
However, Oswalt conceded that he will still need at least one more minor league start before returning to the majors. His next start will likely come on Monday against the Scranton/Wilkes-Barre Yankees.
His fastball, usually clocked in the low-to-mid nineties, was between 87 and 91 m.p.h. Wednesday.
Regarding his previous form, Oswalt stated "I can get back there", according to the Inquirer.