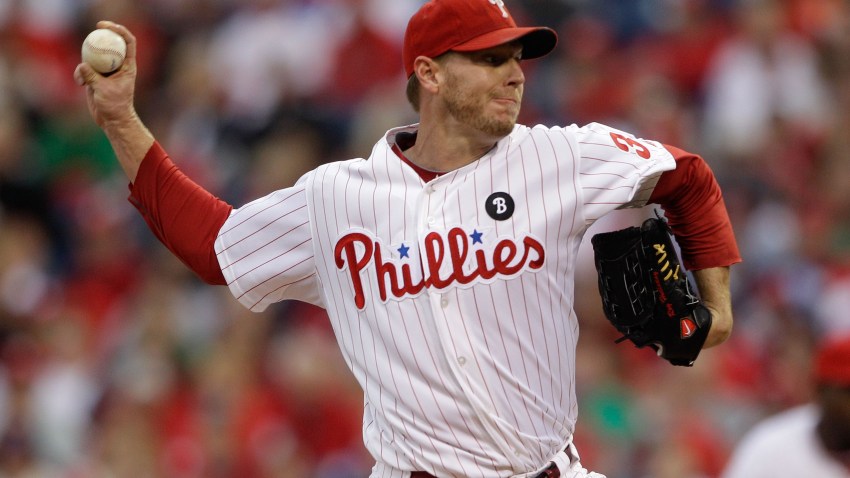 Every day this month, we here at Philthy Stuff will be counting down the New Year's resolutions of each member on the Phillies, and what they can do to guide this team back to October. Next up, Roy Halladay.

There is an old saying "What do you get for the many who has everything?," which is usually reserved for birthday parties for oil magnates and Bruce Wayne. It's a good question, after all, because really, what do you get a guy who can afford whatever he wants? Is he banking on someone getting him that $20 DVD or $12 CD?

It's a rhetorical question, but one that is occasionally worth asking for philosophical purposes, much like this one: What does the best pitcher in the Major Leagues need to resolve to do in 2012?

That's the position that I find myself in, as I think about what the players on the roster could resolve to do better, or differently, this year. It's not like Halladay has anything that he can actually improve on. After all, he seems to be getting better with age, as he struck out more per nine, while allowing fewer hits and home runs per nine than he did in 2010, when he won his second Cy Young award.

In fact, it's probably madness to even suggest that Roy Halladay could have a resolution, at least one not relating to baseball, because it's possible that he bites his fingernails too much in the off season or something.*

*Even that seems unlikely, considering that Halladay, like most pitchers, probably takes great care of his nails. If Roy did have a bad habit, it'd still probably put everyone to shame. Like maybe he volunteers at soup kitchens too much or has a nasty addiction to the History Channel.

But, I suppose if there is one thing that Roy could resolve to do (and really, this applies to everyone on the team), it's to stay healthy for another season. It's not like health has been an issue for him, because he's tossed at least 200 innings in each of the last six seasons, but given his age and the fact that the Phillies are built around their pitching, then the health of the club can really never be understated.

It's tantamount that Roy, along with Cliff Lee and Cole Hamels, can stay on the field and make their turn in the rotation every five days. With the Atlanta Braves continuing to be a threat, the Florida Marlins making a charge, and the Washington Nationals getting stronger, the Phillies will need all the help and health they can get if they wish to win the division for the sixth straight season.