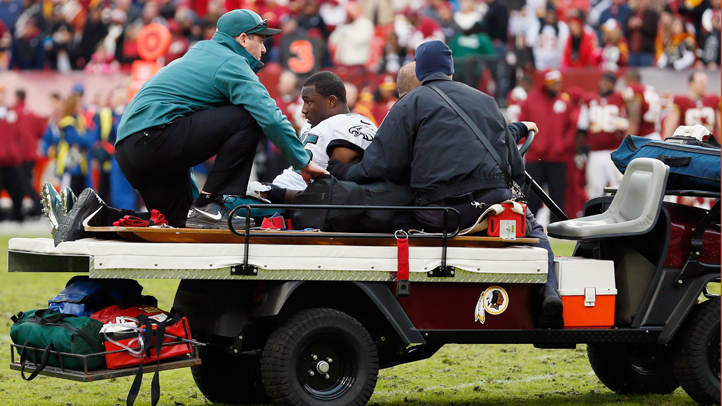 I'm not going to crucify Andy Reid for still playing LeSean McCoy late in the game Sunday, even with the score out of reach. His concussion, in hindsight, was avoidable, and Reid's rationale for keeping him in was ridiculous. But benching McCoy would require that your coach give up on the season and start building for 2013.
That's not Reid's job. He's been here for 14 years and is about to be fired. Why should he coach for a future that doesn't exist for him? Why should he care?
I said last week that the Eagles shouldn't wait until after the season to fire Reid. The McCoy injury now sets that idea in sharper context. This season is lost. There's no salvaging it. Even a respectable finish at this point is unlikely and undesirable. All that's left is to play for 2013: lose as many games as possible, evaluate your players for next season, and keep your confirmed stars from serious injury.
It's time for Jeffrey Lurie to step up. He's in control. He needs to fire Reid, promote Marty Mornhinweg to interim head coach, and finish out this sad season with an eye toward the future. Kick-start the coaching search. Evaluate players and plan the cuts you are going to make. Make the decision on what to do with Michael Vick, who's owed $3 million just a few days after the Super Bowl.
There's nothing admirable about letting this play out for the next six weeks. And, as McCoy shows, there's actually a tremendous downside to doing so. Time to move on.