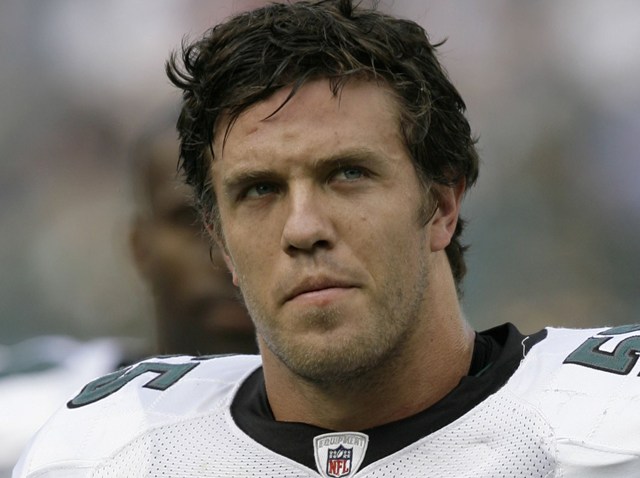 Eagles starting middle linebacker Stewart Bradley is back on the practice field and making hits (just ask Eldra Buckley about that) but he could also be torn by a pending move.
"I don't want to lose my fan base here," the 26-year-old said Wednesday at Lehigh.
Why would Eagles fans possibly disown the man in the middle?
Because his Alma mater Nebraska is making the move next season from the Big 12 to the Big 10 meaning that his Cornhuskers will be facing off regularly with Joe Paterno's Penn State Nittany Lions -- the other football obsession for some Eagles fans.
"I'm excited -- maybe a little more trash talking going around with my neighbors," the 6-foot-4, 258-pounder said.
And he had a warning for the rest of the Big 10 about Cornhusker fans.
"They're crazy at Nebraska."
So are they crazier than Eagles fans?
"I don't know about that," Bradley said with a smile. "It's crazy for college for sure."
"Eagles fans are kind of in their own stratosphere of insanity -- which is sweet."
Each day of Eagles training camp NBCPhiladelphia.com will focus on different Bird trying to soar at Lehigh.