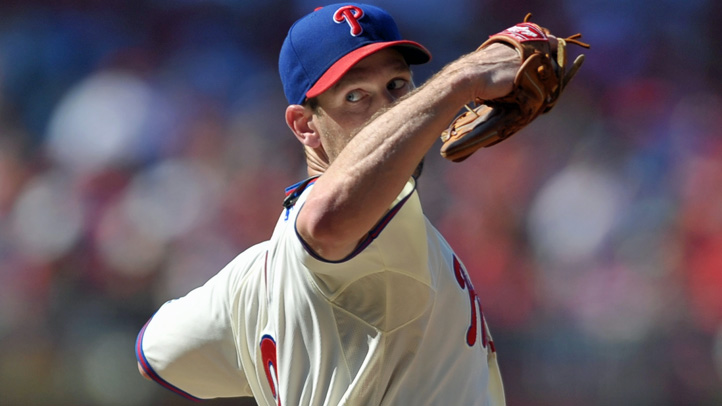 Cliff Lee was a one-man wrecking crew for the Phillies Saturday afternoon -- too bad he didn't get any help from his teammates as the Phillies fell to their NL East-rival Braves 4-1 in 11 innings.
Lee fanned nine while allowing just one run, two walks and three hits over eight dominant innings. His only mistake came in the fifth when he gave up a leadoff homer to Dan Uggla.
Lee helped his own cause in the third when he hit his first career homer. He had battled Braves starter Tommy Hanson for nine pitches before hitting the tenth pitch of the at bat into the right field seats.
Neither Lee nor Hanson would last long enough in this one to figure in the decision.
In the 11th Phils reliever Michael Stutes (3-1) allowed Alex Gonzalez to single in Wilkin Ramirez for the game-winner. The hit came right after first baseman Ryan Howard dropped a Gonzalez foul pop.
Braves catcher Brian McCann put the game away with a two-run homer that made it 4-1.
Braves reliever George Sherrill (2-1) took the win while closer Craig Kimbrel added to his pre-All-Star-break rookie record with his 28th save.
Cole Hamels (10-4 2.40 ERA) will try to send the first-place Phillies into the break with a win when he faces Derek Lowe (5-6, 4.21) Sunday afternoon in the rubber match of the series.