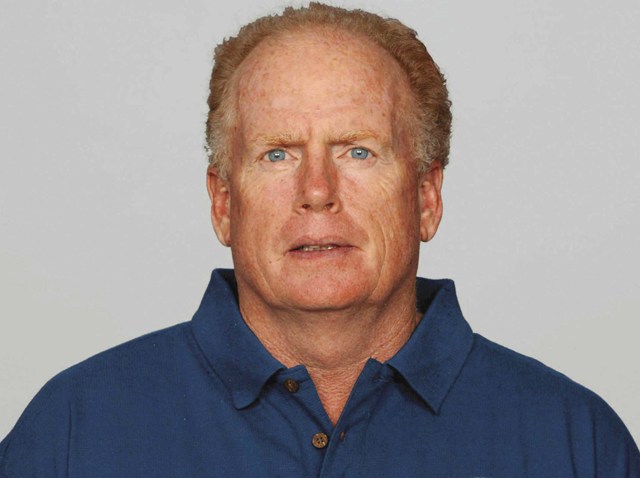 There's plenty to like about the Eagles new defensive line coach, Jim Washburn.
Formerly of the Tennessee Titans, Washburn has been praised as one of the best in the business. Various NFL reporters have called the move "a game-changer" and a "great hire". SI's Peter King told a cool story about Washburn's work style.
Statistically, Washburn's defensive fronts have been very productive. The Titans defense had the seventh-most sacks in the league since he arrived in 1999 -- and they weren't known for an aggressive blitzing philosophy. More impressive is that Washburn has gotten good results with players of low expectation like Kyle Vandenbosch and Jason Babin. And when he worked with first rounders, both became Pro Bowlers: Jevon Kearse and Albert Haynesworth (neither of whom had as much success after leaving Tennessee).
This great track record should sound familiar to Eagles fans. It's everything we heard about special teams coordinator Bobby April when he joined the team last offseason -- best in the league, great upgrade, fabulous hire.
The quick lesson is that no one should expect immediate results on the defensive line. A year ago everyone was hopeful that April would engineer a quick turnaround, but Football Outsiders ranks the 2010 group behind Ted Daisher's 2009 squad.
But the more interesting note, to me anyway, is to look at the evolution of the coaching staff. Simply put, we're seeing a new trend emerge: bringing coaches in from the outside. This is both natural and necessary.
As the Andy Reid era extends into its second decade, we've seen almost a complete bleed of coaching talent from the team as Reid's coaching tree expands. Former assistants Brad Childress, John Harbaugh, Leslie Frazier, Ron Rivera, Steve Spagnuolo, Pat Shurmur have all become head coaches. Pete Jenkins, among others, retired. Jim Johnson, of course, passed away.
All of this assistant turnover is normal for a head coach tenured for so long. Take a gander at Bill Belichick's staff in New England. There are only three or four guys who've been with the team even as recently as the Patriots 2007 Super Bowl appearance.
Ultimately, the question is, can Reid cope with this talent brain drain? Apparently the first strategy was to continue to promote from the bottom of the internal barrel, as Reid did with Sean McDermott and Rory Segrest. Clearly that wasn't the right philosophy.
So Reid appears to be moving on in a positive direction, combing the NFL for highly-regarded coaches to add to his staff. Finding talent is a different skill than developing it, but with April, Washburn, and whomever Reid picks for the defensive coordinator spot, it certainly appears that he's trying.