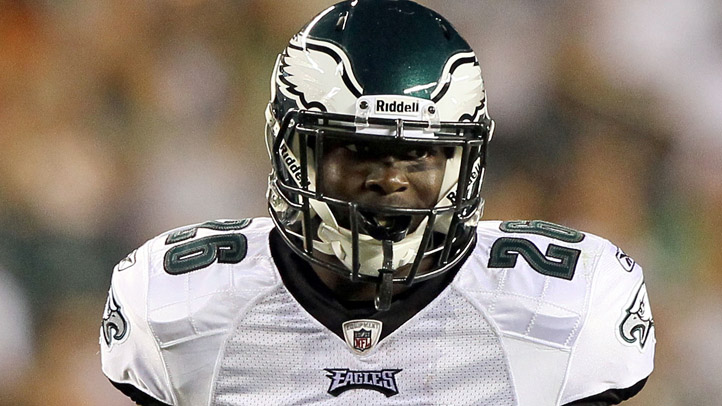 The Eagles have a problem at safety and his name is Jaiquawn Jarrett.
The team's second-round pick out of Temple a year ago, Jarrett simply doesn't look like an NFL player, let alone one who can step up and start if necessary. I drew up a frame-by-frame analysis of the Steelers fourth-and-one conversion, in which Jarrett had a starring role, but unfortunately it was lost into the interwebs.
We'll have to move on under the assumption that you already know exactly how bad he's been.
With Jarrett looking like a liability in every facet of the game, keeping him on the 53-man roster -- once a forgone conclusion -- becomes close to impossible. Unless you're still invested in the sunk cost of the second-round pick (get over it) or you expect him to improve quickly (don't count on it), any roster spot he takes up is a waste.
The Eagles really only need a maximum of four safeties. Nate Allen and Kurt Coleman are your default starters. I'm not excited about either player and in fact have concerns about their abilities, but after watching Jarrett be the sole cause of destruction last week, I'm willing to accept some level of risk on that front. There's certainly some upside where those two are involved.
After the starters, you need one solid backup to dress on gamedays. This player needs to be able to step up in case of injury or simply to replace an underperforming starter (see above). We're not talking spectacular here, or even average -- just someone who isn't going to embarrass himself. That counts out Jarrett and leaves only one real option: free-agent find O.J. Atogwe.
That's three safeties. Doesn't the team normally keep four, you say? Couldn't Jarrett be stashed there until we're sure he's hopeless? Yes, that's possible. However, it prevents two more attractive roster options. The first is keeping a fourth safety who can be the special teams maven for Bobby April. Last year that was Colt Anderson, and reports say he's close to returning from injury. Even if the team decides to place Anderson on PUP for six weeks, they have a similar player in Tom Nelson. There's some evidence to suggest that April has sway over the final roster spots. It seems likely he'll use that influence to keep a player like Nelson or Anderson.
The second option is that (at least until Anderson returns from injury) the Eagles go with only three safeties and use the extra roster spot to load up on one of their more talent-laden positions. After all, why stretch to accomodate a poor backup at safety when you would rather keep a fifth defensive tackle or sixth cornerback. Depending on the progress of their rehabbing special teams ace, that's the road I see the Eagles taking right now.
In any scenario, you can say goodbye to Jarrett.