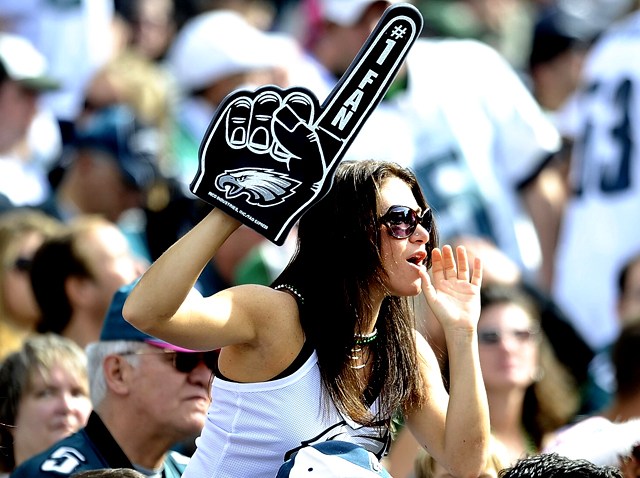 For the Eagle maniacs who didn't get their regular season seat, standing room tickets go on sale Thursday at 10 a.m.
You'll have to punt $55 for each ticket, and there's a limit of four per customer. As of now, there's no report out saying how quick (or slow) the tix will sell.
Pay $55 to stand in the freezing cold without a guaranteed view? That's not for everyone. Not to mention the cost parking, food and booze. But, there are those die-hard's that will be out there ready to go at the kick of the pigskin.
A fan favorite game that's sure to go quick is the October 3 match up against the Redskins. I mean c'mon -- it's the return of Donovan McNabb. There's bound to be a few scuffles between devoted Donovan followers and those staying loyal to the Birds nest.
And it's only obvious that the Dallas season finale on January 2 will likely sell out in mere minutes.
Let's just hope that PhiladelphiaEagles.com can take all the traffic from ticket-hungry Birds fans.

---
Fan, follow and download: Get the latest from NBCPhiladelphia.com anytime, anywhere. Follow us on Twitter, Facebook and NBC Philadelphia. Sign up for our sports newsletter. And, get breaking news delivered right to your mobile phone -- just text PHIBREAKING to 639710 to sign up. (Message and data rates may apply.)