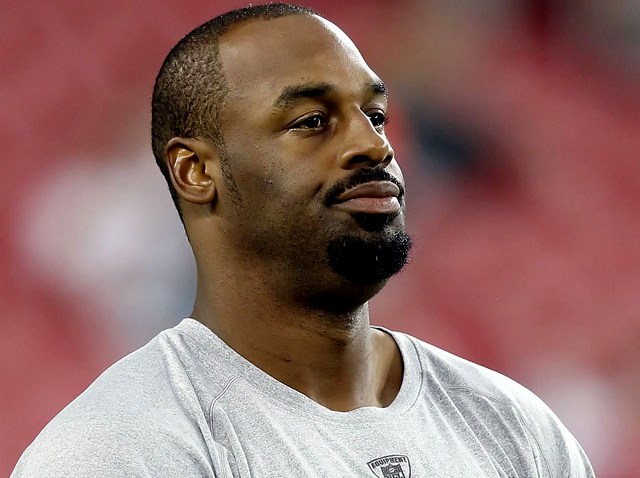 McNabb Bowl II is happening tonight, and that means your archrival Redskins are finally at the end of a very long two weeks of answering questions about why Donovan McNabb is so fat and underprepared. Considering he was benched at the end of the game two weeks ago, most everyone is curious to see if Mike Shanahan will bench McNabb yet again if he struggles this evening. But Jay Glazer reported yesterday (via Steinberg at the WaPo) that it's unlikely you'll see McNabb pulled against his old team on MNF:
"Going into their last game, Rex Grossman was taking more and more reps," Glazer reported. "When Donovan got back [from the bye], he got all those first-team reps back. And I'm being told unless Donovan completely messes up, Mike Shanahan will not pull Donovan McNabb."
Well, don't get too ahead of yourself, Jay. You make it out like Donovan completely messing up is a remote possibility. But that's not true. In fact, I have it targeted as 90% likely on my game simulation, just under the 95% possibility of John Feinstein saying something unreasonably stupid.

As Eagles fans, you're undoubtedly aware of the last time McNabb was pulled from a game, against Baltimore in 2008. After that benching, McNabb subsequently played very well, leading Philly to the NFC title game. There's no guarantee of that happening again, of course. But it seems like everyone is expecting that to be the case. Look at what Ron Jaworski said:
"I think Donovan will be loose, he'll be goosey, I think he'll have a helluva game on Monday night."
Never mind what "goosey" means. It appears everyone assumes this benching will be the magical cure-all that gets McNabb to stop playing horribly. But I'm not so certain about that. McNabb had every reason to be motivated coming into this season and still hasn't played very well. His wideouts stink. His line is banged up.
There's very little to indicate a public benching will somehow make any of those things better. So when they tell you it's unlikely McNabb will get the hook tonight, chalk it up to wishful thinking from a media horde that has always handled McNabb with kiddie gloves.