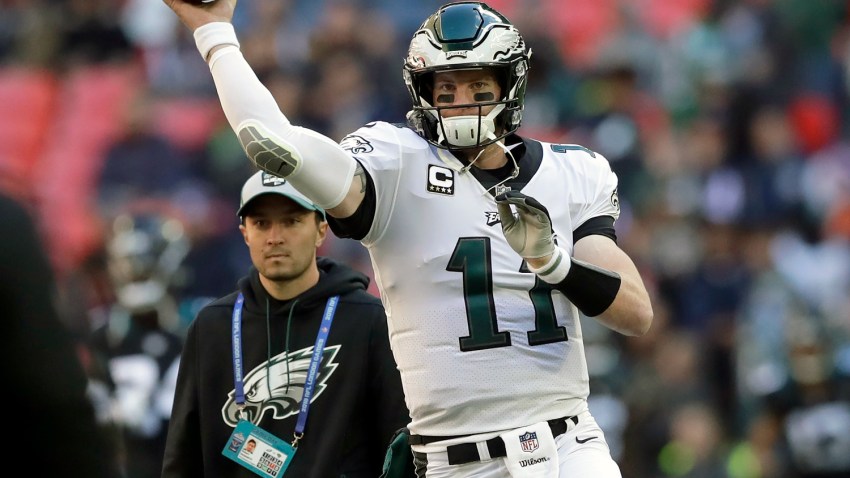 On this edition of Eagle Eye, Derrick Gunn and Dave Zangaro preview Eagles vs Saints. Good news; the Eagles appear to be getting healthier. Bad news; it's a daunting task they're facing.
What do they need to do to pull off an unlikely win? Is there a lack of leadership on this team? Gunner and Dave debate that.
Also, where will the guys visit while they work in New Orleans.
Philadelphia Eagles
Complete coverage of the Philadelphia Eagles and their NFL rivals from NBC Sports Philadelphia.
2:00 - Eagles are getting healthier.
6:30 - Taking a look at the secondary.
12:00 - That secondary has to go up against an incredible Saints offense.
16:00 - Eagles have to play a perfect game to win.
20:00 - Is there a lack of leadership with this team?
25:00 - Previewing the other NFC East games.
28:30 - Where will the guys hang out in New Orleans?
Subscribe to the Eagle Eye podcast:
Apple Podcasts / Google Play / Stitcher / Spotify / Art19
Copyright CSNPhily