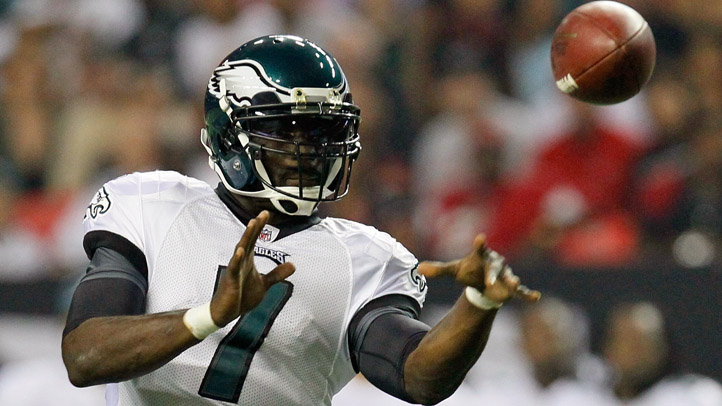 Michael Vick says he won't complain about the officials anymore.
The star quarterback blasted officials after injuring his right hand in Philadelphia's 29-16 loss to the New York Giants on Sunday, saying he takes too many late hits without getting the benefit of roughing-the-passer penalties.
"I was kind of out of character and being too candid in that aspect," Vick said Monday. "Ultimately, I respect the referees and their decision to make calls, and you won't hear me complain about it no more."
Vick bruised his right hand -- the team initially said it was broken -- after taking a hard shot from Chris Canty in the third quarter. His status for next Sunday's game against San Francisco is uncertain.
---
Fan, follow and download: Get the latest from NBCPhiladelphia.com anytime, anywhere. Follow us on Twitter, Facebook and NBC Philadelphia. Sign up for our sports newsletter. And, get breaking news delivered right to your mobile phone -- just text PHIBREAKING to 639710 to sign up. (Message and data rates may apply.)
Copyright AP - Associated Press