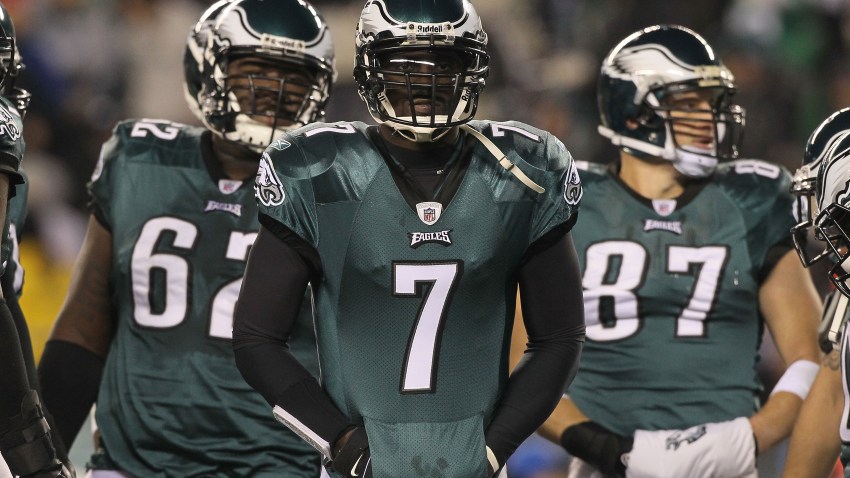 Two supposedly elite NFL teams played games this week against opponents that were widely considered inferior. Each had already clinched its division and was looking to secure better playoff positioning. But while one team, the Patriots, took care of business to the tune of a 34-3 beatdown at the lowly Bills, the other, our hometown Eagles, got whupped by the Vikings 24-14.
What's the difference between these two teams? It surely isn't talent. Both the Patriots and Eagles have legitimate Most Valuable Player candidates under center -- Tom Brady and Michael Vick -- and a good supporting cast. Is it coaching? Perhaps Bill Belichick is the best coach in the NFL, but despite his many detractors, Andy Reid isn't far behind.
So what really separates these two clubs, both of whom came into their Week 16 games as overwhelming favorites? A hunger to win.
There are many types of team personalities, many kinds of leaders. The Eagles players -- on the whole -- are full of swagger, a trait they have assumed from some of their top players, DeSean Jackson and Asante Samuel. That confidence is only boosted by the team's recent play, including that odds-defying win in the Meadowlands.
There is nothing inherently wrong with confidence, but the most successful teams also have a deep hunger to keep their foot on the gas, no matter what the circumstances. They push to win every game, even when they've clinched a playoff spot, even when their opponents are supposed to be pushovers.
The Patriots demonstrated that hunger when they showed up on Sunday and crushed the Bills -- taking a foregone conclusion and then blasting away some more. The Eagles, by loafing it through Tuesday night's game, showed that they don't have a deep hunger. Sure, they want to win. But mostly they want to go play, show their talent, and walk away satisfied.
There seems to be no killer instinct, no aggressive hatred of losing.
Maybe they had that once, when emotional leaders like Brian Dawkins were still around. Maybe they could show it again, if Vick ccould step up to lead the team back from this poor performance. It seemed as though they came into 2010 angry, after getting whooped by Dallas three times last season, but that attitude fell away as the season went on.
Until the Eagles demonstrate that hunger again, they won't be a Super Bowl team.