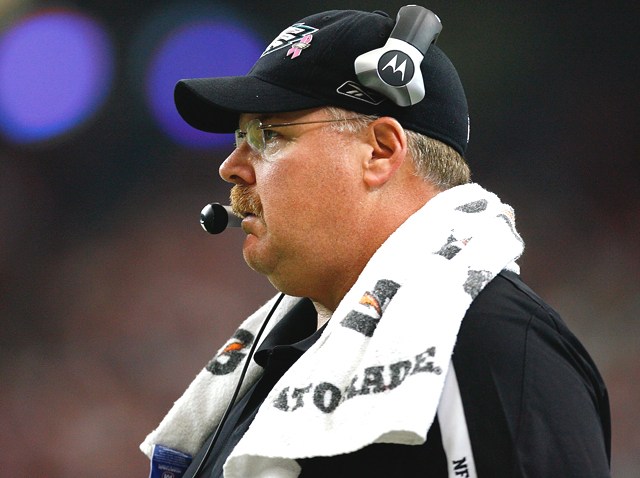 Andy Reid could be sticking around Philly for years to come.
"Big Red" and the Birds are close to announcing a contract extension, according to ESPN sources.
The announcement of an extension that would keep Reid in Philly beyond this season could come as early as this week, ESPN said.
Even though he wouldn't discuss any reports, Reid could "think of no better organization" than the Eagles, he said.
He has a career record of 105-66-1 after Sunday's 34-7 win over the Atlanta Falcons.
Reid might draw the ire of fans but his success and ability to keep the Eagles in contention every season makes this move a priority for the Birds. Yes, the guy hasn't won the big one, but he gives the Birds a better shot than any coach who previously lead the Eagles because he almost always gets them into the playoffs.
It wasn't clear how long Reid would be kept in Philly or how much it would cost the Birds but it seemed those answers should come soon.
The Eagles confirmed that they were aware of the report of an extension being imminent but they didn't say if a deal would be struck, according to a post on PhiladelphiaEagles.com.
"The organization has acknowledged earlier that it expects to extend (Reid's) contract at some point in the near future. Beyond that, the organization has no further comment," said the Birds.
Copyright AP - Associated Press