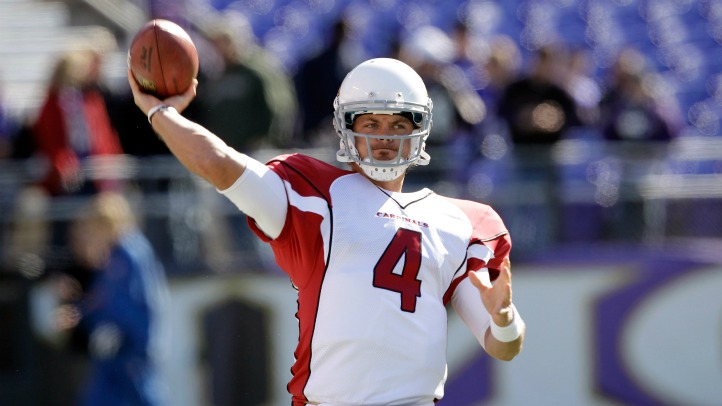 A week after being wrong in calling the Ravens to win the battle of the Birds, our football-picking "experts" are back at it as the Eagles battle birds of another feather this week in Arizona.
So who will it be, the 2-0 Eagles or the 1-1 Cardinals?
This week we all agree that the Eagles should win -- some of us brimming with confidence in our Birds.
"I see the Eagles putting a lot of pressure on their former starting QB Kevin Kolb," said photojournalist Rich. "And with that I predict the Eagles D will get a TD off a turnover and put the Red Birds away easily 30-13."
Fellow photojournalist Bruce, who last week was amongst the few to pick the Eagles to win picking the Eagles to win a close one, sees an easier road for gang green this week.
"Eagles 31, Cardinals 17 as the Eagles defense scores this game."
With the Cards coming off a suicide-pool busting win as double-digit underdogs last week in New England, most of the rest of our experts see a closer game.
Birds Nest blogger Ryan Wilson has the Eagles winning 20-17 while Birds Nest cohort Brian Solomon sees the Eagles record-setting third-straight one-point win.
"17-16 Eagles," Solomon predicts. "Without Jeremy Maclin the Eagles will be limited through the air. Another close game, but another win."
As for this blogger I have agree with Solomon's one-point prediction if for no other reason than absurdity.
I see the Eagles getting trapped a bit out west and coming out sluggish falling behind double digits in the third quarter before another Michael Vick comeback pulls it out at the end as the Eagles win 28-27.