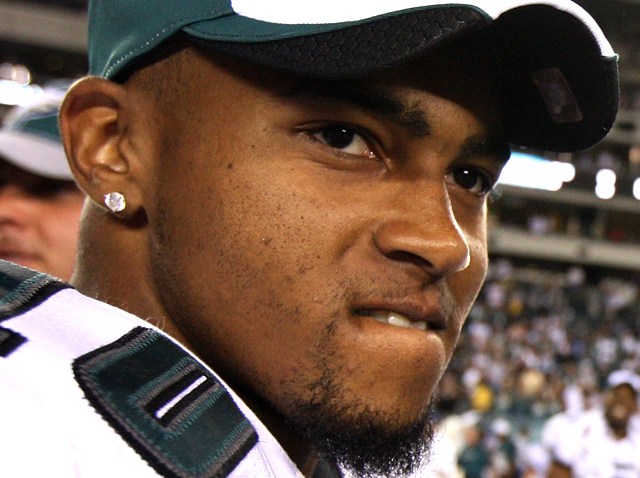 Eagles star wideout DeSean Jackson hurt his left knee during the first quarter of the Eagles wild-card showdown with Green Bay Sunday.
With 7:29 left in the quarter, DeSean was blocking on a 6-yard run by LeSean McCoy when it appeared that his left leg was rolled up on. The play wound up not even counting as it was called back thanks to a Brent Celek holding penalty.
DeSean limped off the field and collapsed on the sideline where he was in obvious pain. After being examined by trainers on the sideline, DeSean limped back to the locker room.
The sight of a hobbled DeSean was the last thing Eagles fans wanted to see with the offense struggling to move the ball against a tough Packers defense.
His return was listed as questionable.
But with the Eagles trailing 14-0 with about 5 minutes left in the first half, DeSean was back on the field.