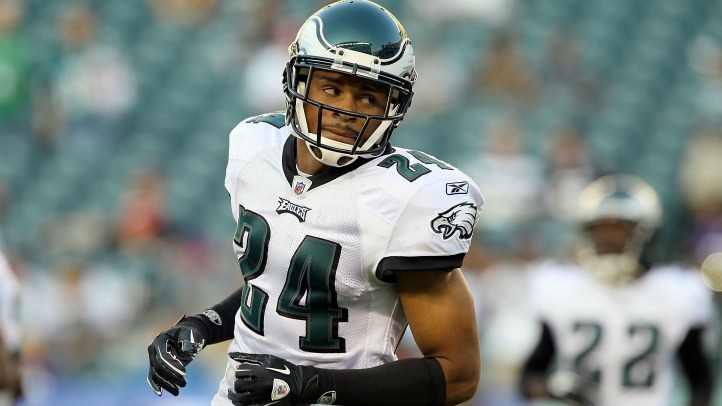 Philadelphia Eagles cornerback Nnamdi Asomugha ended Thanksgiving practice early after suffering a knee injury.
The injury to his left knee occurred during a non-contact drill on the team's practice fields Thursday. Asomugha fell to the ground, laying there for several minutes before being carted off the field, according to CSN Philly's Ruben Frank.
The team's official injury report listed Asomungha's participation in practice as "limited."
Fellow cornerback Joselio Hanson said the medical staff told him the injury didn't appear to be serious, according to CSN Philly. The team would not elaborate as to whether any medical test were performed.
Frank reports there is no structural damage, but that Asomungha's knee is sore.
There is no word on No. 24's status for the team's home matchup against the New England Patriots this Sunday.