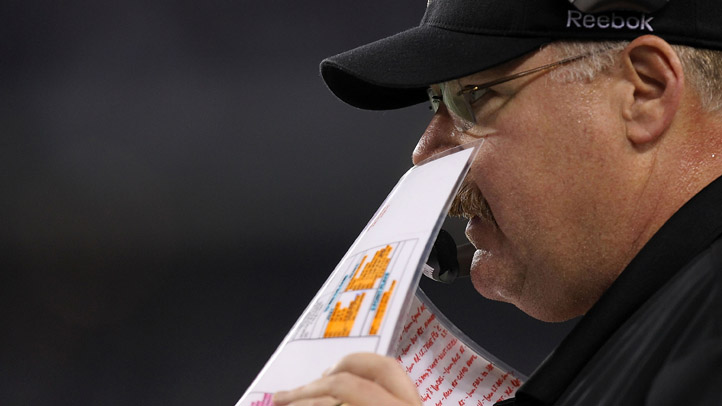 After nearly a month, mostly out of sight (minus showing up at a random Sixers game), Eagles Head Coach Andy Reid will finally reappear to address the media Tuesday.
At this point he's been gone for so long it's almost like he's Punxsutawney Phil about to come out of his hole to let us know whether or not we should expect six more weeks of winter.
So, will 'Punxsutawney Andy' come out of hiding to see his shadow?
Or will he finally candidly address what went wrong with the "Dream Team," coaching moves (or lack thereof) and anything else the media might desire to know?
Then again, he could make us all feel like we are suffering from a case of Groundhog Day by saying the same thing we've heard so many times before, "I have to do a better job," "that's on me," "you guys know that" and "time's yours."
What will "Punxsutawney Andy" really say? Your guess is as good as ours.