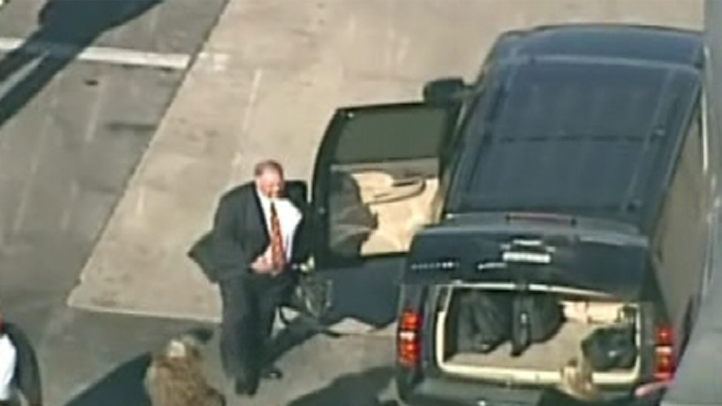 The Andy Reid sweepstakes ended Friday as the former Eagles head coach landed in the land of barbecue, Kansas City, to coach the Chiefs.

Reid has agreed to a five-year deal which gives him authority over football decisions, just as he had in Philadelphia.
After rumors of the Chargers and Cardinals being interested in Reid, and the Cardinals seeming almost certain to sign Reid, Big Red instead signed with the Chiefs.
Kansas City was an NFL-worst 2-14 this season but they still offer the former Eagles coach plenty.
With that terrible record comes to top pick in April's NFL Draft.
Despite their record, the team had five Pro Bowlers including 1,500-yard rusher Jamaal Charles.
The Chiefs play in a division with two bad teams (Chargers & Raiders) and a Broncos team led by an aging Peyton Manning.
They have a strong fan base and tradition
For those reasons, The Chiefs made sense for Reid. Add in the fact that the team canned General Manager Scott Pioli opening up that position for former Reid crony Tom Heckert, and it's similarly a no-brainer.
It took Reid just two seasons to get the Birds from a three-win team to the playoffs in Philly. Can he do the same in Kansas City?
And in case you miss big Red already, he will be back since the Chiefs are slated to play at Lincoln Financial Field next season.