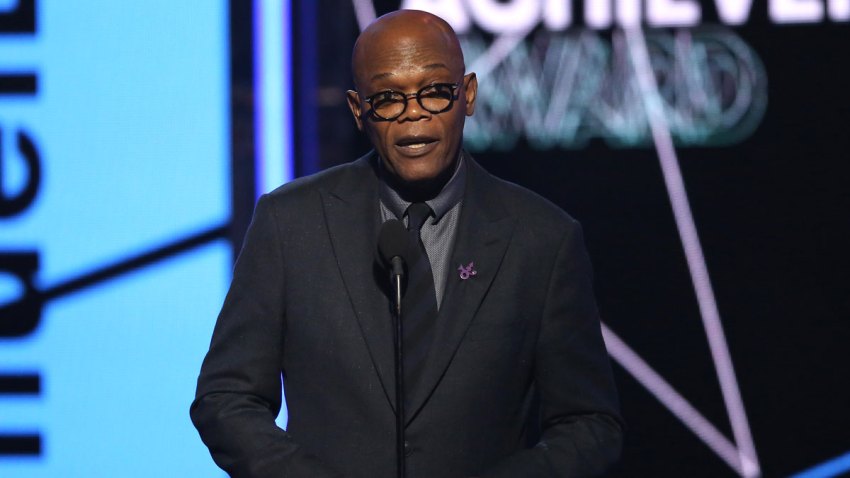 Team USA has some of the biggest cheerleaders in the world, but one fan is proving to be really enthusiastic.
Samuel L. Jackson has been live tweeting the 2016 Rio Olympics with vigor, complete with all caps, exclamation marks and the occasional expletive.
On Sunday, the actor took to social media during women's gymnastics.
"All eyes on the Women Gymnasts!! Go USA!!" he tweeted.
When gymnast Simone Biles completed her near perfect vault with a 16.050 score, Jackson couldn't have been more proud: "This is what She Do!! Simooooone! Go USA!!!"
Biles and teammates Gabby Douglas, Madison Kocian, Laurie Hernandez and Aly Raisman all qualified for the finals in five events. Jackson had nothing but praise for the team, as well as some advice for the commentator.
"Beam these girls up Scotty!!! Go USA!! Oh, I'm gonna need Tim to be lil less critical."
And he couldn't contain himself when Katie Ledecky beat her own world record during the 400-meter freestyle to win a gold medal.
"Never a doubt, Ledecky KILLS IT!! Go USA!!"
His enthusiasm took a racy tone after Michael Phelps helped push the men's relay team to gold on Sunday.
"Most M--------- OF A LEG by AquamanPhelps!!! Hella swim by All!! Go USA!!!!"
Jackson's first tweet about the Games came the day before the Opening Ceremonies, featuring a photo of the actor wearing an official Team USA polo.
"So pumped to cheer on USA's finest @TeamUSA tonight! @NBCOlympics Let's do this!#GoTeamUSA #OpeningCeremony," he tweeted.
This isn't the first time Jackson has caught Olympic fever.
Jackson's also live tweeted the 2012 London Olympic Games.
But he's not the only star taking to social media to support Team USA.
Leslie Jones has been actively tweeting commentary of the Games. Both have caught the attention of NBC Olympics Executive Producer, Jim Bell, who has retweeted Jackson and invited Jones to Rio.
"@Lessdoggg you're officially invited to Rio. Want to come?" he asked.