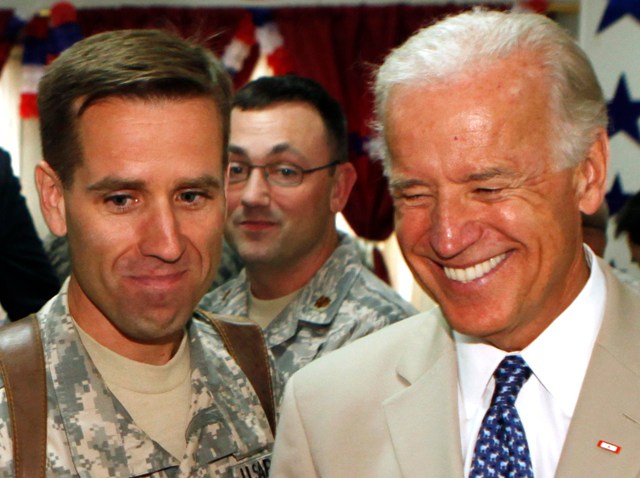 Vice President Joe Biden joined hundreds of Delawareans to welcome home Biden's son and the other members of the 261st Signal Brigade, as they returned from Iraq Wednesday.
The brigade celebrated its return on Legislative Mall, in front of the John Haslet Armory. They were greeted by the Veep, his wife Jill, Gov. Jack Markell and the state police bagpipe corps, according to the Delaware News Journal.
"You stood together and you stood proudly," the Veep told the soldiers.
Biden's son, Beau, is Delaware's attorney general. Following the homecoming celebration in Dover, he was expected to turn his attention to his civilian job -- and possibly a bid for the U.S. Senate seat once held by his dad.
When Biden became vice president, then-Gov. Ruth Ann Minner tapped Biden-aide Ted Kaufman to fill the seat until an election next year.
Copyright AP - Associated Press