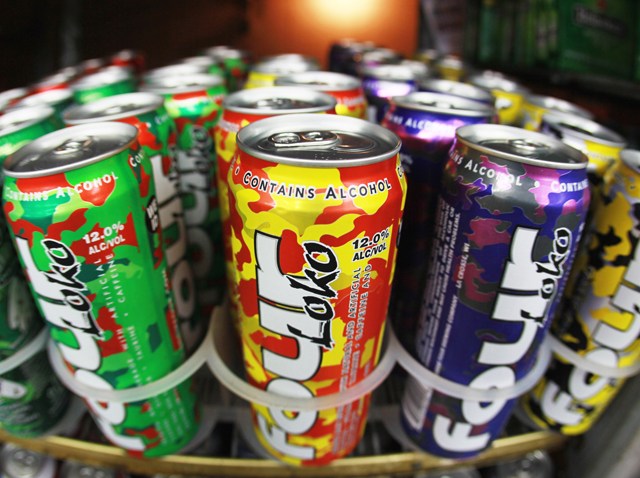 The makers of alcoholic energy drinks were put on notice Wednesday.
They've been sent warning letters from the Food and Drug Administration, saying that the caffeine in the beverages is an "unsafe food additive."
The mix of caffeine and alcohol can lead to what FDA Commissioner Margaret Hamburg calls "a state of wide-awake drunk." She says the evidence shows that the drinks have led to alcohol poisoning, car accidents and assaults. Experts think the caffeine could mask a feeling of intoxication, leading to risky behavior.
Pennsylvania's Liquor Control Board is on board with the FDA's decision.
"We thank the FDA for their action in recognizing the dangers that alcoholic energy products or AEDs present to the general public and for taking steps to see these products reformulated," said PLCB Chairman PJ Stapleton. "Given the FDA's action, we are again calling on our suppliers to be responsible partners and remove these potentially dangerous and life-threatening products from their shelves until they have been reformulated and deemed safe for public consumption."
If the companies keep making and marketing the drinks, which have been popular with college students, the government could seize the products.
The companies have 15 days to respond to the letters -- either explaining how they will take the drinks off the market, or defending them as safe.
The maker of one of the drinks recently getting press, Four Loko, announced Tuesday that it will remove the caffeine. The company's founders say they still believe a mix of alcohol and caffeine is safe, but that they're up against a "politically-charged regulatory environment."
The government came under increasing pressure as college students have been hospitalized in recent months after consuming the drinks. The FDA said experts have raised concerns that the caffeine in the drinks can mask a person's feeling of intoxication, leading to risky behavior. Many of those who consume the drinks are underage drinkers.
In response to such incidents, four states -- Washington,Michigan, Utah and Oklahoma -- have banned the beverages.
In Pennsylvania the PLCB had asked stores to stop selling Four Loko and similar drinks last month until further research into the safety of the drinks could be completed, they said.
"All across Pennsylvania, we have seen the tragic effect mixing alcohol and stimulants can have on people who consume the products," Stapleton said. "We hope today's decision by the FDA and the FTC will serve as a reminder to all consumers about the dangers alcohol can pose when mixed with mind-altering stimulants like caffeine and not consumed responsibly."
Copyright AP - Associated Press