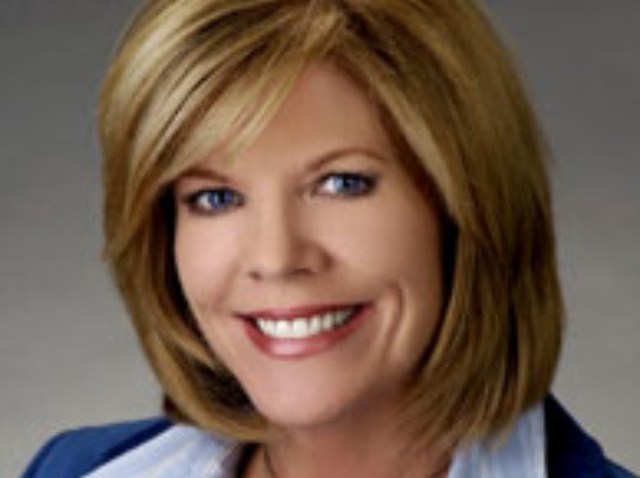 Viewers who tuned into the Weather Channel earlier this week might have wondered whether they had stumbled upon an episode of "As the World Turns" instead.
But this was no soap opera. And the tears of joy viewers witnessed were 100 percent real.
Meteorologist Kim Perez was standing there, on camera, providing a New Year's Eve weather forecast. Just as she predicted rainfall for Florida and the Southeast, her boyfriend, police sergeant Marty Cunningham, ambled onto the set.
U.S. & World
Stories that affect your life across the U.S. and around the world.
"Hi!" she said, remaining poised but looking bewildered.
"How are you?" Cunningham asked.
"Good!" Perez replied.
"We've been talking about this for a long time, and I love you, and I want to spend the rest of my life with you," Cunningham said.
A tear-jerker piano melody began wafting over the set, and the weather map transformed into a "Will You Marry Me?" graphic.
"So I'm asking you today," said Cunningham, getting down on one knee, "will you please marry me?"
"I will," Perez said, smiling. She shielded her face with one hand as she began to cry.
'Touching with a chance of viral'
Weather Channel staffers erupted in applause as Cunningham put the ring on Perez's finger and the couple embraced.
"You got me!" Perez said. "I love you, Marty Cunningham."
The sentimental and happy moment was followed by a football forecast.
The clip of Sunday night's marriage proposal has been viewed by thousands on YouTube and commented upon by scores of people. One person posted this about the proposal on Twitter: "Weather Channel Marriage Proposal: Touching With a Chance of Viral."
A spokesperson for the Atlanta-based Weather Channel said the couple plan to have a small wedding with family and friends — likely on the 13th of whatever month they pick, since Cunningham's lucky number is 13.
Breaking into her field
Before joining The Weather Channel, Perez was a weather forecaster and observer in the Air Force. Her home page on The Weather Channel's Web site notes that she has three sons and that she's been obsessed with weather — specifically with tornadoes — ever since she was a young girl. She said she realized early on that she might have a difficult time breaking into a career in meteorology.
"I first realized that gender may be an issue very young," Perez wrote on The Weather Channel Web site. "When I told someone I wanted to be a meteorologist, they asked why a nice girl like me would want to study meteors! I didn't understand the problem until I started looking though books and doing research, I couldn't find any women meteorologists, not even on TV!"
Today, not only is Perez a meteorologist on television, but she has an on-air marriage proposal story that could keep on prompting giggles and tears for years to come.
Copyright MSNBC - MSNBC