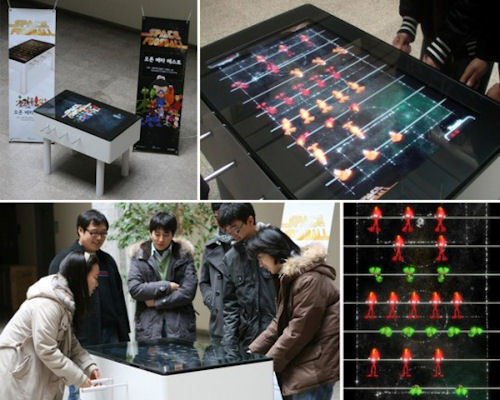 We've seen insane air hockey tables from the future, but what about foosball? Don't worry, it's not getting left out. Say hello to Space Foosball.
Sure, you could argue that turning foosball into a tabletop video game removes some of the charm of the game, what with the fun of spinning paddles to fling a real ball around the table. But this physics-powered game should still provide you with a decent time.
Space Foosball Project via Gizmodo
U.S. & World
Stories that affect your life across the U.S. and around the world.
For more gadget news, check out DVICE.com.
Copyright DVICE - DVICE