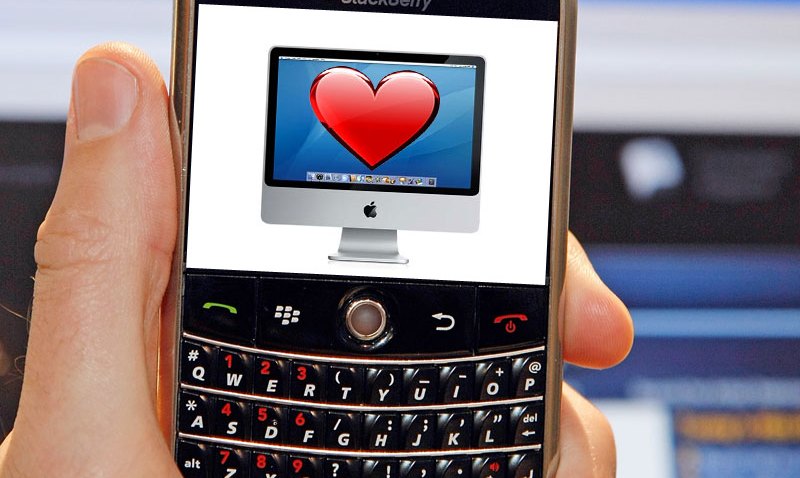 It was the relationship nobody thought would work. How could the stuffy, all business Blackberry get along with the smooth-operating hipster like Mac? Apparently love works in mysterious ways. RIM software announced they're bringing Blackberry Desktop to the Mac.
The program promises to offer the best of both worlds by allowing you to manage aspects of your BlackBerry smartphone. Macs will finally have the same functions PC users enjoy such as the ability to sync your iTunes playlists, personal information, make backups, install new software, and more.
And one bonus: beta users report the software is a bit faster than its PC cousin and comes with a few extras like sync progress meters.

A beta version is floating around on the web for those that just can't wait for the final version. You can visit Blackberry.com for more details. Maybe Blackberry will finally lose it's 'all work and no play' reputation.