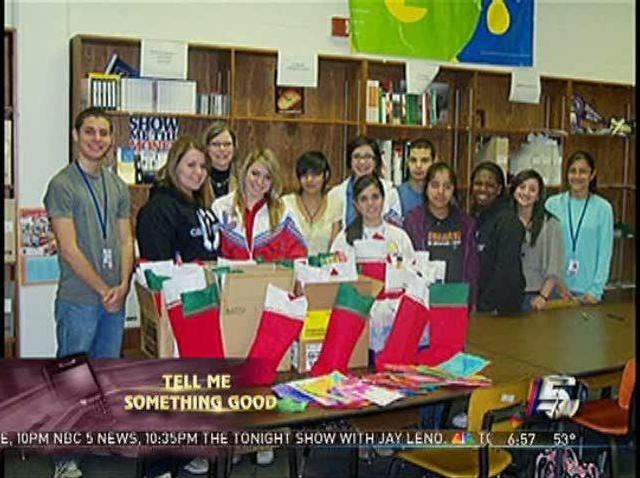 Underdog Bernie Sanders inched closer to narrowing front-runner Hillary Clinton's sizable delegate lead after winning Wyoming's Democratic caucus Saturday night.
The win marks the Vermont senator's eighth victory in the past nine contests. And looming on the horizon is the state of New York and its 247 pledged delegates.
Presidential hopefuls from both parties have been campaigning heavily in the state, and leaving a trail of faux pas along the way as they try to woo New York voters.
U.S. & World
Stories that affect your life across the U.S. and around the world.
But Clinton isn't worried, the self-proclaimed "bona fide" New Yorker addressed her campaign woes on "Saturday Night Live's" cold open.
Kate McKinnon reprised her role as the Democratic front-runner to claim that her recent string of losses "humanizes her."
"Who can remember how many states I've lost in a row? Is it two? Is it three? Come to think of it might have been seven, and that's fantastic!" McKinnon's Clinton exclaims. "I'm now the underdog. I'm this election's Rudy, and I like that." [[238904721, C]]
The sketch also mocked Clinton's apparent pandering to New Yorkers as McKinnon donned a Yankees hat, ate a New York hot dog, munched on street vendor peanuts, and then flipped the hat around to reveal her love for the "New York Meets."
McKinnon's Clinton declared the New York City subway is "the best way to get around," touching on the former secretary of state's failed attempts earlier this week to glide through a turnstile (like a "real" New Yorker would), taking at least five swipes before getting through.
"The subway. I love to ride. I'm comfortable riding it," said McKinnon's Clinton before swiping half a dozen times to no avail. McKinnon tries climbing over the turnstile and eventually concedes. "I'll just take a cab."
Staying with politics, Reverend Al Sharpton stopped by to provide insight on the presidential election as a statistical analyst named Charles Richards to cast member Kenan Thompson's "younger" and fuller Sharpton on MSNBC's "Politics Nation." [[375181611, C]]
Sharpton's character Richards created an algorithm that calculates the Black Approval Rating Scale of candidates.
Hillary Clinton received a glowing, 7.2 "because her husband is Bill Clinton, "a man very much "beloved in the African American community."
"Oh absolutely, Bill Clinton could walk into the BET Awards after-party, sit at Rihanna's table, and order up a bowl of mac-and-cheese, and everybody would say 'Yeah that seems right.'"
As for Republicans, the numbers were not so favorable. Ted Cruz is sitting at a 2.1 with black voters and Donald Trump is laying lower with a minus 1,048, "But that could go down," the real Sharpton said.
Weekend Update also took some political jabs at the presidential race. Michael Che rolled his eyes at Republican and Democratic candidates who takes rides on the subway as an artificial way to relate to constituents.
"We don't ride the subway because we like to, but because we have to," Che said.
Russell Crowe made his hosting debut on Saturday and took a jab at comedy, mocking his own singing in the movie "Les Miserables" and joking that he wanted to call "A Beautiful Mind," "The Nutty Professor."
The Oscar winner played a hologram of Henry VIII in an interactive museum exhibit. Crowe's hologram answered questions by museum visitors in the sketch, while threatening female passersby to "bear me a son, or I'll have your head." [[375181661, C]]
Henry VII had several children by his wives and mistresses, and to date, the total number is still up for debate. [[375173551, C]]
Country singer Margo Price also made her "SNL" debut as the muscial guest. [[375181781, C]]