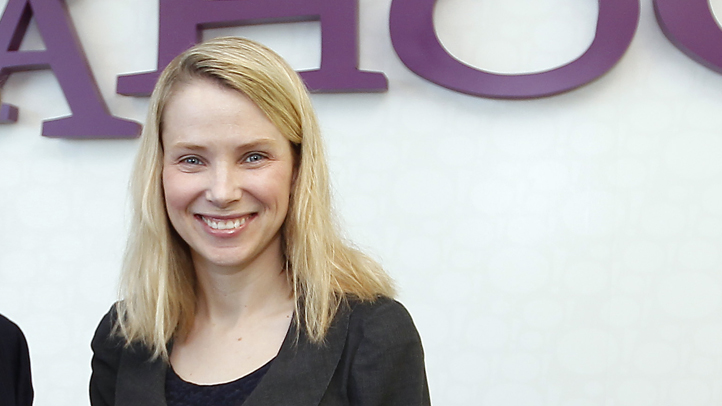 Yahoo's board of directors met Sunday and approved a $1.1 billion acquisition of online content-sharing site Tumblr, according to The Wall Street Journal's All Things D.
Yahoo will pay cash for the blogging site, All Things D reported.
Neither firms have released official statements, but the deal could be announced Monday. In an invitation sent Friday, Yahoo promised to unveil "something special'' Monday evening in New York.
U.S. & World
Stories that affect your life across the U.S. and around the world.
The event is being held in a Times Squares lounge located about two miles from Tumblr's headquarters.
Yahoo has only said that Mayer will be on hand to unveil something related to a product. A company spokeswoman didn't immediately respond to a request for comment about the potential Tumblr acquisition.
Buying Tumblr would fulfill Mayer's goal of reaching a wider audience on smartphones and tablet computers.
Tumblr serves up a constantly changing collage of stories, photos and other digital content served up by users who are increasingly connecting to the service through its mobile applications. The service is also one of the hottest sites among teens and young adults, a demographic that Mayer, 37, thinks Yahoo needs to do a better job of reaching.
The Tumblr deal would be Mayer's biggest coup and, at the same time, the biggest risk since she ended her 13-year career as a key executive at Google Inc. to try to snap Yahoo out of a prolonged malaise that had demoralized employees and investors alike.
Since her arrival, Mayer has been focused on redesigning several Yahoo services and bringing in more mobile engineering talent, primarily by buying a series of small startups. None of those previous acquisitions have required Yahoo to dip too deeply into its bank account. Late last year, Yahoo paid a total of $7 million for two startups called OnTheAir and Stamped.
In the first three months of this year, Yahoo snapped up three more startups for a total of $10 million, according to the company's regulatory filings. Tumblr, founded in 2007 by its CEO David Karp, presumably would become a pivotal part of Mayer's effort to sell more advertising.
Mayer has been winning back investors, even though the company's revenue is still lagging the overall growth of the booming Internet and mobile advertising market. Yahoo's stock price has risen 69 percent under Mayer's leadership. Yahoo shares fell 6 cents Friday to close at $26.52.
Copyright AP - Associated Press