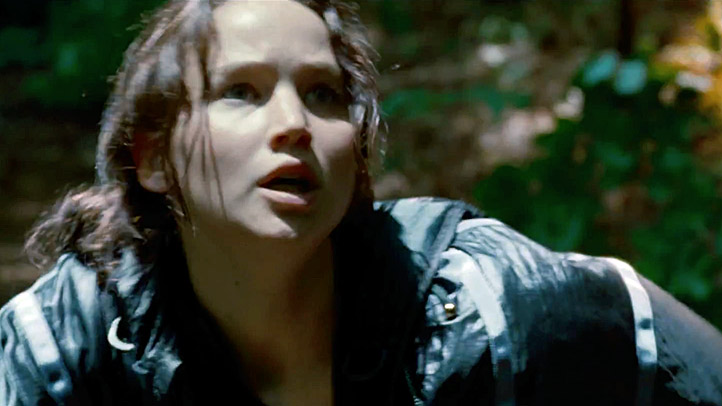 Less then seven weeks to go!!!
"The Hunger Games" has delivered a new trailer, one that offers little new insight into the film, though we do get some close-ups of Elizabeth Banks and Stanley Tucci looking super creepy. We do get to see Jennifer Lawrence as heroine Katniss Everdeen sporting four different hairstyles--so hard to choose a favorite.
You know the story by now (or you don't care, in which case what are you doing here?), Katniss lives in a world where every year 24 kids are selected to represent their community in a fight to the death and she volunteers when her little sister's name is chosen during the lottery. And true to the "Twilight" formula, there are two dreamy bohunks, Josh Hutcherson and Liam Hemsworth vying for her affections. Check it:
U.S. & World
Stories that affect your life across the U.S. and around the world.
"The Hunger Games" opens March 23.