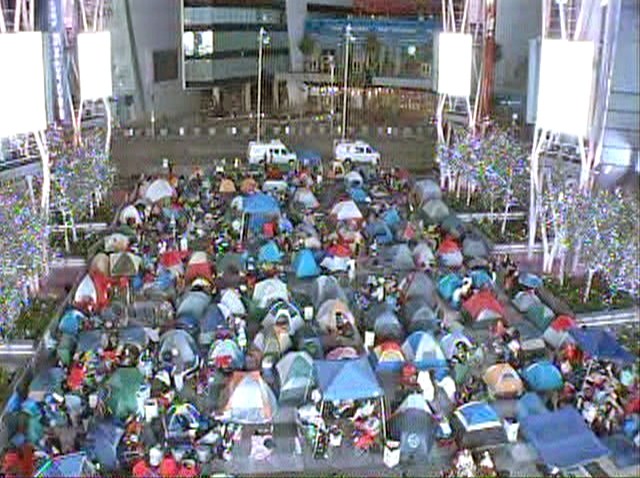 More than 500 "Twi-Hards" have already congregated in downtown Los Angeles to be the first to see "The Twilight Saga: Eclipse" -- and there are still two days to go until the film's premiere.
Many of the campers are teen-agers, but there were some adults in the crowd, too.

"My husband supports me in this endeavor," a woman told NBCLA. "He's watching our son at home."

Hundreds of fans were at the plaza early Tuesday morning. The crowd included a group of school teachers who drove from Michigan.
"We traveled for four days, about 12 hours each day, 2,500 miles," a teacher said.
U.S. & World
Stories that affect your life across the U.S. and around the world.
All that driving, and they'll probably have to wait until June 30 to see the movie. That's when it hits theaters nationwide.
"The point is to try to see the actors," a camper said.
And if that doesn't work out, there's always the wrestling-burlesque-comedy extravaganza Lucha VaVOOM a few blocks away at the Mayan Theater. Oh, the stories those teachers can tell their friends back in Michigan.

There are a few rules for the Twi-Hards. Rule No. 1 -- at some point, they'll have to move. The red carpet for the Thursday's premiere featuring Taylor Lautner, Robert Pattinson and Kristen Stewart will roll right down the area currently covered by their tents. Tents may be no larger than 4-feet-by-4-feet, and alcohol isn't allowed.
Wristbands must be worn at all times and tents can only be set up in designated areas. About 650 wristbands had been handed out by Monday night.